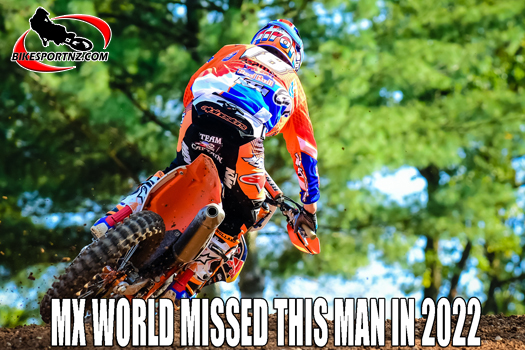 One competitor who was sorely missed during the 2022 season was the defending 2021 MXGP champion, Dutch rider Jeffery 'The Bullet' Herlings.
In what should have been the challenge of winning his sixth motocross world championship, Herlings had to sit out the whole season with injuries and he will arrive at round one of the 2023 MXGP championship having not raced in approximately 15 months.
Often considered the fastest man on the planet, the Red Bull KTM factory rider always comes back from injuries super motivated and keen on regaining his place at the top of the world.
Now, with the 2023 calendar announcement just around the corner, you just know that Herlings will be looking at circuits that feature his favoured sand foundation.
When Herlings crashed in early 2022, he knew pretty quickly his season was more than likely done and said so in his social media. Having experienced injury so often in his career, he just couldn't believe his bad luck.
"I wish the situation was not like this and it's so frustrating that my career keeps throwing things at me! I've been recovering from the injury but the condition of my foot – because of some old injuries – means it is not in the best shape and not enough to think about racing at the highest level this summer."
Something that really disappointed Herlings was the fact he would run the number one plate in 2022, although I don't think too many people will be disappointed to see the number 84 back on the start grid next year.
Herlings was excited for the support his beloved fans gave him during his time out.
"It's a bummer not to run the #1 plate in MXGP but we've made our decision and now my only goal is to get my body right, get pain-free and think about preparation for 2023.
"It feels like a long way away, but I know it will also come quickly. Thanks to all my fans for the messages of support and of course to the best team in the sport. Red Bull KTM have always had my back and I'm really grateful they still do and to all my partners and sponsors involved"
Back in training for the 2023 season, we now await the return of the five-time motocross world champion and hopefully another successful season in the toughest sport in the world.
With a full season on the sidelines, it will be exciting to have him back racing the likes of his fellow five-time motocross world champion Tim Gajser and all the other elite MXGP riders.
Words by Geoff Meyer
© Photo by Andy McGechan, BikesportNZ
Find BikesportNZ.com on FACEBOOK here