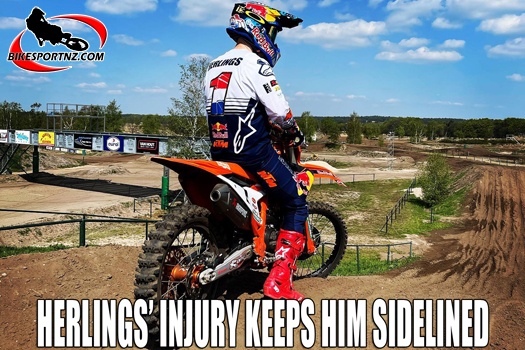 Motocross world champion Jeffery Herlings will not now be able to race the AMA Motocross Championships, starting at the Fox Raceway National at Pala, in California, on May 28.
The flying Dutchman is expected to skip the rest of the 2022 motocross season in order to undergo two operations.
The 27-year-old Red Bull KTM star will have a plate removed from his left foot and will also visit the operating theatre a second time to correct his troublesome right foot in order to reduce discomfort and inflexibility.
"I wish the situation was not like this and it's so frustrating that my career keeps throwing things at me," said Herlings.
"I've been recovering from the injury but the condition of my foot – because of some old problems – means it is not in the best shape and not enough to think about racing at the highest level this summer.
"It's a bummer not to run the #1 plate in MXGP, or to think about the chance of doing the AMA Pro Nationals, but we've made our decision and now my only goal is to get my body right, get pain-free and think about preparation for 2023.
"It feels like a long way away but I know it will also come quickly. Thanks to all my fans for the messages of support and of course to the best team in the sport.
"Red Bull KTM have always had my back and I'm really grateful they still do and to all my partners and sponsors involved.
"I had a wonderful day on the bike yesterday, and this old man still has the raw speed, and I will show that once again next year. And one day, I will race again at promotocross, believe me.
One of Herlings' main GP rivals, Italian nine-time former motocross world champion Antonio Cairoli, earlier announced the he would be lining up to race at Pala on May 28.
Read the rest of that story, which ran earlier on the BikesportNZ.com web site, by clicking HERE.
Photo courtesy KTM
Find BikesportNZ.com on FACEBOOK here