The elections for several positions within Motorcycling New Zealand are coming due and this year former MNZ CEO Paul Pavletich is throwing his hat in the ring for the president's role.
As other names pop up, we will also give individuals the opportunity to express themselves here.
Today we allow Paul Pavletich the opportunity to tell us a little bit about himself.
"My name is Paul Pavletich, I am 60 years young and have had a non-stop passion for motorcycling for 47 years.
"I have served on motorcycle clubs for many years. I have been on committees in various roles including President of the Auckland Motorcycle Club. I am currently serving on the New Zealand Classic Motorcycle Racing Register committee.
"I am also a current member of the Pukekohe Motorcycle Club.
"I was also the CEO of Motorcycling NZ for nearly four years. During my time there, I led the team to successfully run two World Championship events, brought in record sponsorship, enabling us to televise MX and Road Racing championship rounds, introduced the code of conduct for members and introduced on line licensing. I was also part of the team to introduce members benefit program.
"I led the very successful 'Celebration of Motorcycling' show in Manukau for MNZ.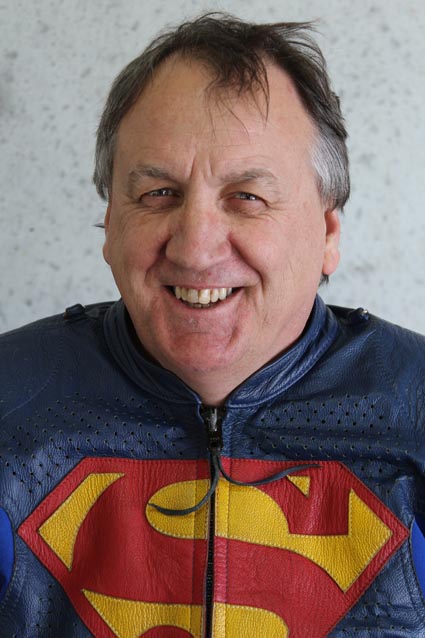 "I was involved in live track and TV commentary for 10 years for motorcycle racing events.
"I have General Management experience in large corporate environments.
"Currently I am a professional motorcycle riding instructor, living the life by merging my passion with my work.
"I have a private motorcycle museum of 30y restored 1970/80 machines.
"I have raced road and dirt bikes for 45 years. I am still actively involved in road racing and am the current NZCMRR F1 Champion.
"I ride trials and MX weekly at local tracks to keep fit and hang out with mates.
"I am a team player and committed to fully support and guide our Commissioners and staff in line with our constitution.
"My time as CEO in MNZ taught me the critical lessons of reducing risk and doing everything possible to keep riders and spectators safe while enjoying competition.
"Key areas I'd like to see progress in are;
Raising the profile of motorcycling in New Zealand;
Improved safety;
More female competitors across all disciplines;
Encourage natural terrain MX tracks to encourage and retain a greater range of riders;
Attract more international competitors competing in NZ."