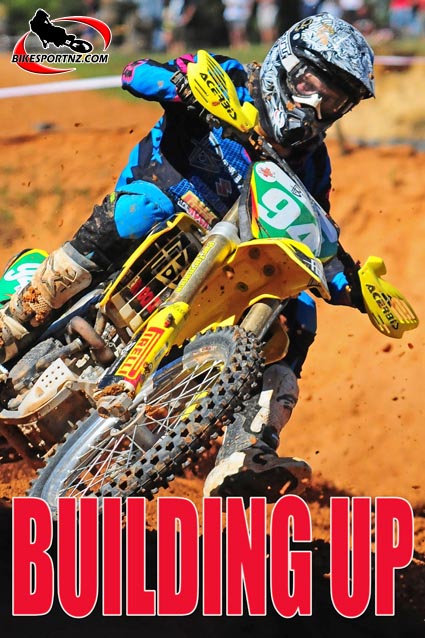 Kiwi international Kayne Lamont has been notably absent from recent high-profile motocross and supercross events, but that's about to change.
The 18-year-old Suzuki ace from Mangakino has been sidelined with a shoulder injury after a practice crash two weeks ago and, although he was forced to skip the weekend's 51st annual Woodville Motocross, he reports that he will be fighting fit for the first round of the New Zealand Motocross Championships near Timaru in just over a weeks' time.
"I expect to be at least 80% right again," said the BikesportNZ.com rider.
"I have all the movement I need in the shoulder and it's just the strength that needs building.
"It was hard to be a spectator at Woodville," said the three-time former New Zealand junior champion, who finished third overall in the senior MX2 class at Woodville last season.
"The track at Woodville looked great and just a pity I couldn't have been out on it."
Lamont was unable to contest all the rounds of the New Zealand Motocross Championships last year as he headed overseas to race in the United Kingdom, but he has no plans of leaving home until after this year's four-round domestic series.
"I don't yet know what I might be doing after the nationals but we have been making some plans," he said.
In the meantime, he has his fingers crossed that he will score some good points at Timaru and then build from that as the series progresses.
"I work for my uncle as an agricultural contractor and I have been able to get plenty of time off to ride and train. I'm feeling pretty good at the moment."
After the Timaru round, the nationals head north for round two at Patetonga, near Morrinsville, on February 26, then to Pukekohe a week later, on March 4, with the final round set for Taupo on March 18.
© Words and photo by Andy McGechan, www.BikesportNZ.com