New Zealand has a proud history of racing motorcycles off-road, and winning.
From the Motocross World Championship with Darryll and Shayne King, Katherine Prumm and Josh Coppins, enduro with Chris Birch and Stefan Merriman, cross-country with Paul Whibley, over the Tasman with Daryl Hurley, and in America with Ben Townley and Cody Cooper, it has been proven time and again that Kiwis really can fly!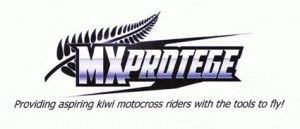 But, according to Bay of Plenty rider Townley, progress has stalled.
"In my opinion, that history has stalled …  it is now time to start laying a foundation for the next generation of champions so they can write their names in the future history books of motocross, supercross or enduro racing," said Townley.
"I have been lucky enough to be successful internationally, and want to give back to the sport that has given so much to me. I have decided to help develop our future talent, building their skills to become future international champions. To achieve this a new Motocross Development Squad will be created in 2012 to advance New Zealand's best up and coming talent.
"Myself and Niki Urwin plan on running three camps in 2012. Each one will be three days long, and combined with a race event.
"We feel that if we can produce more world class riders, it will help to grow awareness of the sport, and introduce new riders. This is one of our aims and the trickle-down effect of that will help the industry as a whole.
"Applications for the squad will open in January 2012 and close on the final day of competition at the 2012 New Zealand Junior Championships in April.
"There will be up to six places in the squad, with ages ranging from 12 to 18 years. Squad training camps will commence in June 2012. Applicants will be required to submit their story to mxprotege@hotmail.com , including their goals and dreams, and why they think they have the X factor to be a future international champion.
"Good luck this summer to all our young riders taking on national events and hopefully there are some future champions among you."
© Photo by Andy McGechan, www.BikesportNZ.com