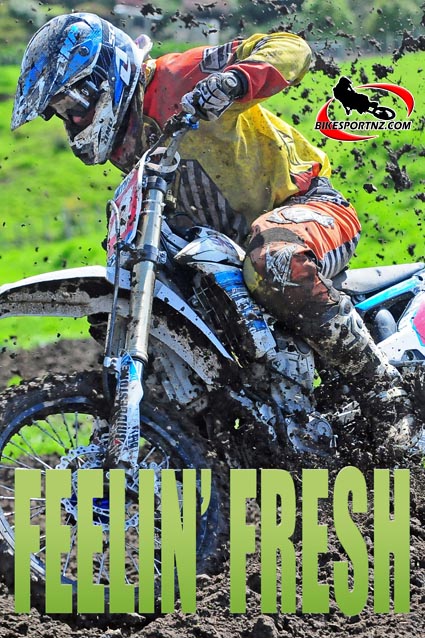 It's been a long time between drinks for Rangitikei's Cam Smith … far too long for his liking, and he's actually feeling quite thirsty right now.
The Marton sheep and beef farmer was a double New Zealand off-road motorcycle champion in the 2008 season, winner of the national enduro championships and the national cross-country championships as well.
But race wins have been few and far between in more recent times, something he intends to put right when the 2012 nationals kick off at the start of the New Year.
He says a new deal to race a Yamaha YZ450F for Sargent Motorcycles in Carterton has given him a new lease of life, the zest and impetus to "put things right".
"Things have not been going great for me over the past couple of seasons," he admitted. "I have had a few too many injuries. Mentally, as much as anything else, I felt I needed a fresh start and that's why I was so keen to get a 2011-model Yamaha YZ450F.
"I rode the YZ450F belonging to (2011 national cross-country champion) Adam Reeves and absolutely loved that.
"I broke my kneecap and took over a year to come right from that but I'm over my injuries now and feeling 100% again.
"I've had the new bike a few months now and have it all set up for me. I raced the five-round Wanganui Motocross Championships between April and September and won that, so I guess you could say I'm back on track."
But he admits the likelihood of him repeating his double title-winning glory of 2008 remains only a remote possibility at this stage.
"I still need to make a decision on which of the two championships I can afford to concentrate on. I can really only budget to do one and I prefer to race cross-country events over enduro.
"As I get old, I prefer to tackle the more technical; stuff but a lot of these events are getting more and more wide-open these days. I love to go hard for three hours. My stamina is my strong point."
Providing Smith can avoid the many dangers that pop up when racing a high speeds across uncertain terrain, he'll certainly be a title contender in 2012.
© Words and photo by Andy McGechan, www.BikesportNZ.com