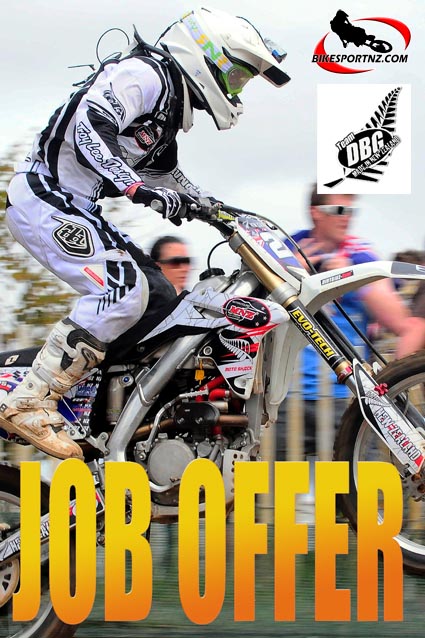 The Dirtbike-Gym 2011 Race Team is looking for motocross mechanics for the 2012 season.
The dirtbike-gym (DBG) MX team will be based out of Lommel, Belgium, mostly this coming season – the heart of European motocross – and come to the UK for the British Motocross Championship races as well as competing in Europe.
"So, if any Kiwi mechanics want to spend from February to October on an overseas experience please let us know, or even if UK or Europe-based. Please let us know and apply as soon as possible as we have interested parties already," said NZ DBG MX Youth Development Ltd (DIRTBIKE-Gym 2011 Race Team) team owner Rex Michau.
Check out the team's web site at www.nz-dbgmx-team.com
© Photo by Andy McGechan, www.BikesportNZ.com