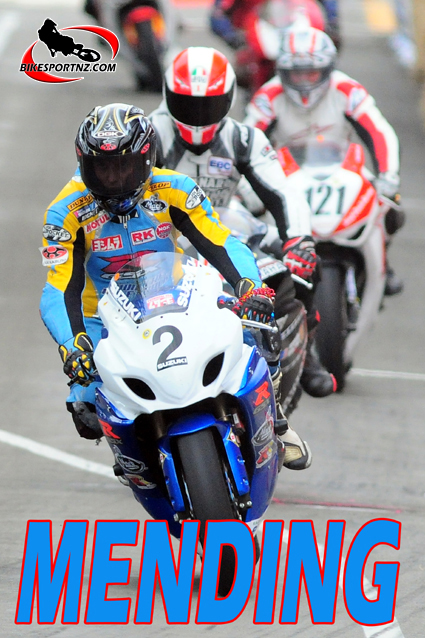 Australian Robbie Bugden is philisophical about his first experience racing on the public streets of Wanganui.
The Suzuki ace has a broken fibia and tibia, the result of a first-turn crash in the second F1 Superbike race of the annual Boxing Day race meeting on the famous Cemetery Circuit.
In surgery on Monday, a rod was inserted down the middle of his leg and screwed to his broken bones.
"I knew something was serious when I picked up my leg after the accident and my lower leg was floppy.
"It's just unfortunate that I got caught up in someone else's mistake," said Bugden.
Despite his positive attitude and already planning his rehabilitation when he gets back to Brisbane, Bugden says it's still a little hard to take.
He admits that street circuits are dangerous.
He was trying to be cautious and had got off to a good start in the second restart in the Superbikes' second race.
Bugden said his accident was "right up there" in the serious stakes.
He's hopeful he will be released from hospital today and head back across the Tasman to home and son Alexander, 6, who's worried about his dad.
But the medical staff are concerned that flying at altitude so soon after the operation could cause complications.
Meanwhile, Gold Coast rider Shane Robinson, who also crashed in a Superbikes race on Sunday, has undergone surgery for a second time.
He had an operation on his femur on Monday and went back in for surgery on his humerus.
His spell in hospital will be longer and he'll be seeing the New Year in from his hospital bed.
© Andy McGechan, www.BikesportNZ.com