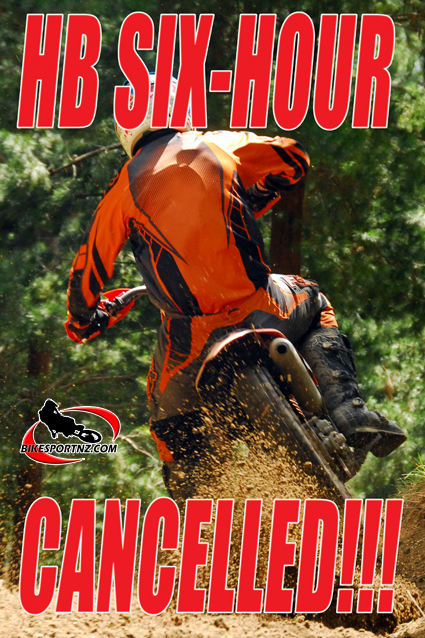 It is with "huge regret and deep frustration" that the Pacific Motorcycle Club has contacted BikesportNZ.com to advise that the 20th annual Suzuki 6-Hour Cross-country Challenge 2010 in Hawke's Bay will not now take place this season.
Event organiser Lyn Youren said plans for holding the even fell to pieces in just the past 24 hours after the land leasholder at the venue had a change of mind and withdrew his consent.
The iconic event had already postponed from October because of damage done to the land by storms that had lashed the country in September but it was the human factor that became the last straw.
"We have no options at this late stage but to cancel the event for 2010," said Mrs Youren.
"We have been hugely let down and it is very frustrating."
"It was to be our 20th anniversary year this time around and we had special tee-shirts designed and prizegiving venue, entertainment and catering all lined up.
"Thankfully we hadn't gone as far yet as to have the shirts printed but there is still a significant loss to be carried by us.
"A huge thanks goes out to Suzuki New Zealand, Patoka Dairies and Geoff Oxenham, club members and volunteer helpers too."
She said all rider entry fees would be refunded.
Next year's event is scheduled for October 1.
© Words and photo by Andy McGechan, www.BikesportNZ.com