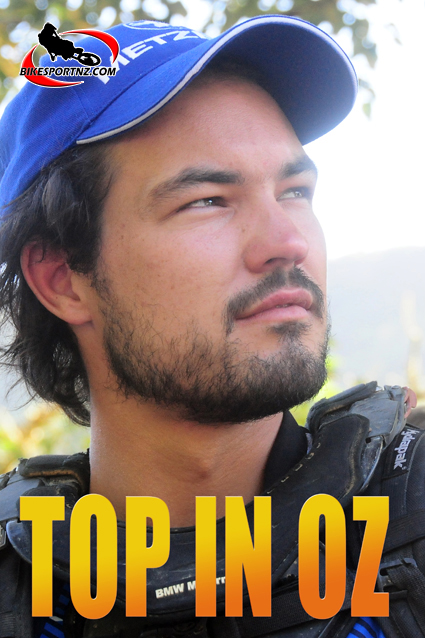 New Zealand's Chris Power has beaten the Australians at their own game, winning the ultimate test of endurance and stamina on a motorcycle.
It may have taken the Paeroa-based man three years of trying, but nothing could be sweeter than winning this year's South Australian Swan Insurance 24 Hour Reliability Trial, at Kupunda, north of Adelaide.
It was particularly so after he won it by more than two and a half minutes, even though he did not learn of the victory until several days later, such was the amount of work and the calculations needed to finalise the score sheets.
After finishing runner-up in 2009 by a mere 20 seconds, Power was keen to take his Yamaha WR450 and show the Australians that the top spot could be taken by a rider who was not from South Australia, something that has not been done before as far back as anyone can remember.
Ten-time 24-hour winner Shane Diener (KTM450EXC) was determined to make amends for his non finish last year and, with off-road factory Husqvarna rider Jehi Willis also in the race, Power knew the competition would be fierce.
Power managed to win the first 200-kilometre six-hour day loop, and then backed that up by winning both the night loops, before cruising home to a third equal in the final six-hour loop, to take a comfortable outright win.
Having struggled in the night in previous years, it seems third time lucky for the Kiwi.
He was thrilled with the win, although he did not learn about that until a few days later.
"Because there are over 200 riders, and each rider does 48 tests, there are a lot of results (for the organisers) to go over," Power explained.
"I had no idea I had won after the event but I knew I was in contention.
"This year's race was the toughest yet with the dry and dusty conditions.
"Being rider number 125, straight away there were foot-peg deep bull-dust ruts that I wasn't used to and it was very physical in terms of terrain and technical rock riding.
"I really wanted to take this one out and I had come third the first year and second last year. Another reason was last year's winner, Sean Throup, put a hole in his crank case and lost 10 minutes. I was basically Yamaha's last hope of a win and, as they are a primary sponsor, I wanted to make sure the WR450 was going to stay on top of the podium."
Power was quick to thank the team that helped him out over this year's 24 Hour.
"Thanks to Peter Payne from Yamaha New Zealand, Yamaha South Australia for organising the bike and, of course, nothing would have been possible without the help of Rob Dalbello. He put the WR together from scratch and made sure it would last the whole 24 hours. His hours of work on the bike was a key factor in the win and it was a team effort."
Power plans to be back in 2011 to try and defend his title.
Swann Insurance- 2010 Overall Results:
1st Chris Power
2nd Shane Diener
3rd Jehi Willis
4th Brendan Roberts
5th Tom Oye
6th Nick Throup
7th Tristan Throup
8th Damien Grabham
9th Ben McCosh
10th Sean Throup
© Photos by Greg Power and Andy McGechan, www.BikesportNZ.com