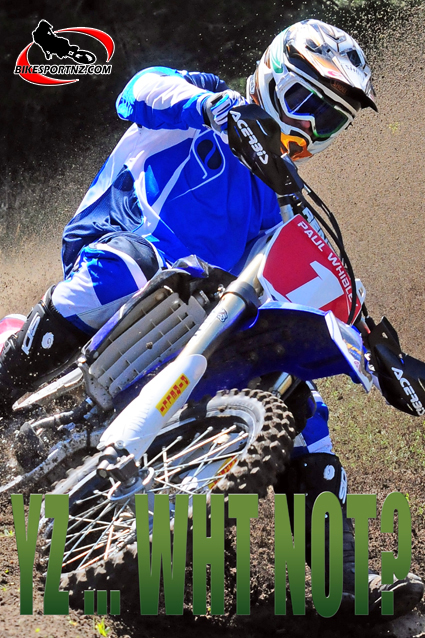 New Zealand's Paul Whibley is back in the winning groove.
With the go-ahead to start testing and developing the YZ-model Yamaha for racing full time in 2011, Whibley lined up with the 450 motocross bike at the latest round of the Off-road Motorcycle and ATV (OMA) series at Mesick, Michigan, at the weekend.
It didn't take the man they call "The Axeman" long to start cutting his way to the front.
"I had an average start and dusty conditions gave me a big challenge to work my way back to the front. The first few miles it was so dusty, all I could do was to stay on track," said Whibley.
"When we moved into the tighter fresh tracks I was able to pick up some of the slack and latch back onto the guys in front, picking guys off whenever the chance was presented.
"I worked my way forward and, within three laps, moved into the lead when I passed Thad Duvall (Yamaha) on the side of the track. I came in for fuel at the end of the third lap and had begun to build a small lead over Scotty Watkins (Kawasaki), who was now running second.
"The track got better as the race wore on, with the sand-based soil forming some nice lines through the trees.
"I was also able to get a good feeling with the YZ in the trees and appreciate its balance and nimbleness in threading through the tight woods."
He built a cushion out in front and easily kept it to the finish, completing seven laps in two hours, 24 minutes and 37 seconds, with Watkins almost two minutes behind and Nick Fahringer (Husaberg) a distant but solid third.
"It went good," Whibley said with a smile. "After picking my way through the field, I rode my own race so it was good."
"The YZ performed great and passed its first test with ease. I'm looking forward to getting back into the points battle for the OMA title. With five rounds still to go and only a handful more points to make up, I'm confident we can make it an exciting close to the season."
Whibley will also turn his attention back to the Grand National Cross-country (GNCC) series, currently enjoying a summer break in the programme. Two-thirds of the way through the GNCC series, Whibley's title defence is starting to build momentum.
He is currently running fourth overall after nine of 13 rounds, but is just 11 points behind third-ranked Cory Buttrick (KTM). Australian Josh Strang (Suzuki) leads the GNCC series.
RESULTS:
1. Paul Whibley (Yamaha)
2. Scotty Watkins (Kawasaki)
3. Nick Faringer (Husaberg)
© Words and photo by Andy McGechan, www.BikesportNZ.com