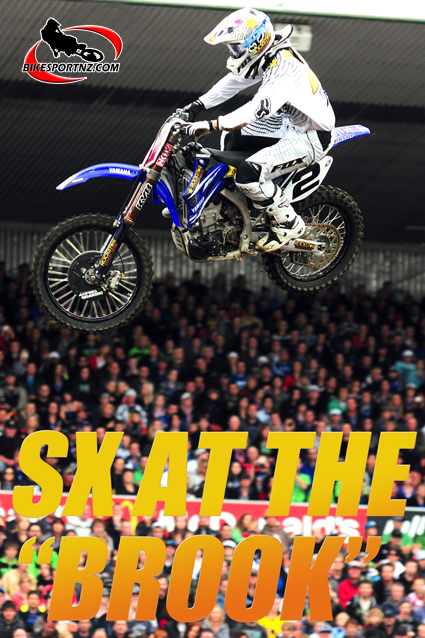 Up to 60 bump-and-jump experts will spend three days sculpting 10,000 tonnes of Dunedin dirt into a racing track in November, when Carisbrook will host a round of the Australasian Monster Energy Super X Championships.
And it won't just be any old dirt. Scouts will sift through sandy, clay-heavy and rocky earth before the event, searching for a quality topsoil source.
The full-sized United States track design – similar to the one built inside Waikato Stadium last year — needs to stand up to the scrutiny of Australian world supercross champion Chad Reed, who will ride in all seven rounds of the series and is also a shareholder.
Global Action Sports managing director and series promoter Mike Porra promises turnouts from all manufacturer teams, plus professional US supercross and motocross star Mike Alessi.
Porra is in "final discussions" to sign three more top-10 US supercross riders.
Porra also hoped elite New Zealand contenders Ben Townley and Cody Cooper would contest the series.
One thing he was certain of was the reception of southern fans, based on the response to the two Crusty Demons events his company bought to Carisbrook in 2007 and 2009.
"The whole southern area is dirt bike crazy."
Buoyed by the success of attracting 10,000 punters to the first New Zealand-hosted round in Hamilton last year, Porra added Dunedin to the 2010 calendar, along with Auckland's North Harbour Stadium.
Rugby grounds are "perfect" because the US supercross tracks are the same dimensions, meaning the crowd is close to the action.
© Words by Catherine Pattison, photos by Andy McGechan, www.BikesportNZ.com