DIRT GUIDE SERIES ROUND 2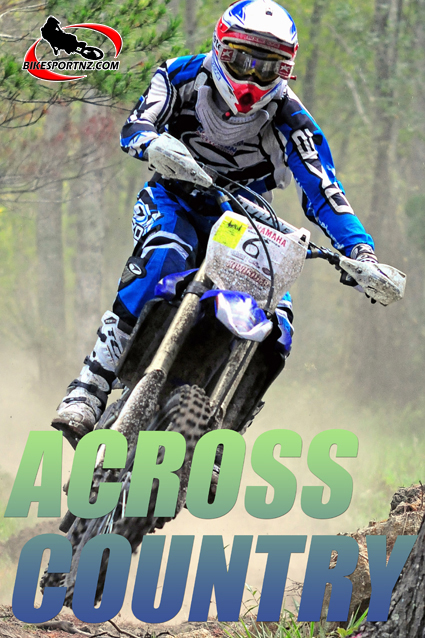 It's a dirty business but someone's got to do it.
The racing is expected to be extremely tricky at round two of the popular Dirt Guide Cross-Country Championships near Atiamuri this weekend.
With damp weather in the forecast, both junior and senior riders will certainly be challenged when they hit the terrain at a venue called The Pylons, near Atiamuri, about 30 kilometres south of Tokoroa, up the Tirohanga Road, on Saturday. The venue will be signposted from State Highway 1.
And riders who survive Saturday's racing are welcomed back to enter a more-social 35-kilometre trail ride at the same venue the following morning.
Series organiser Sean Clarke has seen an incredible level of interest shown in his fledgling series, with more than 130 riders accepting the challenge to race at the opening round last month.
"And I'd say the riders shouldn't be put off by the weather forecast this weekend either. It's actually clearing up now and the soil here is very free-draining anyway. It'll be a lot of fun."
Huntly's Ryan Hoskins (Husqvarna) won the junior race overall at the first round and is looking to do the same this time around, although he'll probably again have Taupiri's Josh Gatenby (Suzuki) and Tokoroa's O'Neill Sinclair (Yamaha) again keeping him honest.
Kiwi international Rory Mead, from Whitby, won the senior race at round one and will be hoping to extend his series lead on Saturday.
Mead (Yamaha) is not expected to have everything go his way on Saturday, however, with extreme enduro specialist Chris Birch (KTM), from Auckland, also expected to race.
In addition to Mead (pictured above) and Birch, other top Kiwi internationals such as Tauranga's Reece Burgess (KTM), Mokau's Adrian Smith (Yamaha), Atiamuri's Duncan McLaren (Yamaha) and Auckland pair Sam Greenslade (Suzuki) and Steven Croad (Husaberg), to name just a few, are also expected to accept the challenge.
Second overall at the first round was Auckland's Karl Power, but he won't be attending this weekend because he is instead racing in Australia.
Jointly sponsored by Dirt Guide and Kiwi Rider magazine, this year's series has used some of the same terrain that was raced over by the word's best when the region hosted the International Six Days Enduro in 2006.
"But that doesn't seem to have discouraged anyone from giving it a go. This series is actually aimed at introducing novice and first-timers just as much as it has been good racing for the expert riders," said Clarke.
He said he formed the series in 2008 just to give junior and first-time riders a go at the sport of cross-country riding and the popularity of this series has proven he's onto a winning thing.
With a course that's 10 kilometres for junior riders and about twice that for the seniors, it's sure to be a lot of fun, not to mention the fact that it should also be a challenge.
The race should take about 90 minutes for the juniors and closer to two hours for the senior riders.
Round three is set for Whakamaru on June 26.
© Words and photo by Andy McGechan, www.BikesportNZ.com