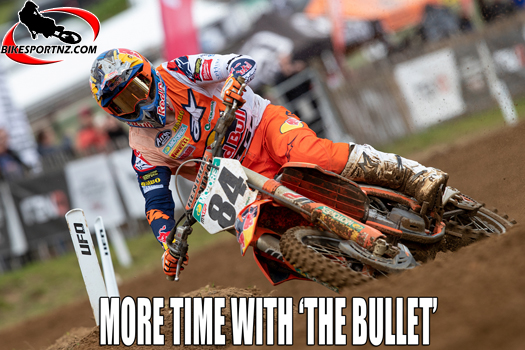 Meet motocross rockstar Jeffrey Herlings. He already has several world championships to his name, but his 2020 MXGP campaign was derailed by an accident during practice in Italy.
That crash at Faenza, round seven of the 2020 series, put a premature end to his season and he finished up with an unaccustomed world ranking of 12th.
So far in his comeback 2021 season, he is running fifth overall in the premier MXGP class, after seven of 18 rounds.
In this episode of "Behind The Bullet", the Dutchman reflects on his harrowing crash last season and his injuries, as he seeks to regain his swagger and aims to bring the MXGP title back home to Red Bull KTM.
It shows the world around him, with all highs and lows of the MXGP season.
Herlings and his family reminisce about his roots and early career start in the motorsport world.
At the same time, he competes in the first round of the championship, experiencing highs and lows during his fight for the win.
Herlings won the MX2 world championship title in 2012, 2013 and 2016 and he won the MXGP world crown in 2018.
Photo courtesy KTM Europe
Find BikesportNZ.com on FACEBOOK here