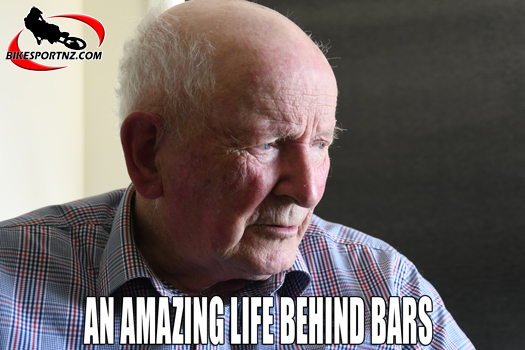 There's a lot more to Woodville Motocross founder Tim Gibbes than meets the eye.
He has done it all, first climbing aboard a motorcycle on a farm near York Peninsular, South Australia, where he spent many hours rounding up stock and chasing kangaroos and foxes, just for fun.
In 1955, as a fresh-faced 22-year-old, he had sailed to England to become a tester and works rider on English-made Matchless, AJS, Greeves, DOT and Ariel bikes.
Sharing travel expenses with his brother-in-law-to-be, fellow racer Ken Cleghorn, Gibbes competed with success at high-profile international events and world championship GPs between the years 1955 and 1963.
During the European winter, Gibbes would travel to the United States and race there.
"It was tough back then," Gibbes recalls. "It took about three years to get anywhere better than living in vans or sleeping on the ground."
Listen here to the third in our series of interviews with Tim Gibbes, the founder of the Woodville MX.
Today the 87-year-old chats with BikesportNZ.com about Grand Prix life in the 1950s and 60's and about his time working as a motorcycle test rider.
And you can catch up with him yourself at this weekend's 60th annual Honda-sponsored New Zealand Motocross Grand Prix at Woodville.
© Words and main photo by Andy McGechan, BikesportNZ
Find BikesportNZ.com on FACEBOOK here