From ATV quad bike star to V8 supercar legend in one easy lesson? Shane Van Gisbergen could be just the man to give that tutorial.
The 31-year-old from Auckland took his V8 Holden Commodore to win the 2020 Bathurst 1000 race for the first time yesterday (co-driving with Garth Tander), but interestingly, only a few among the worldwide television audience would have realised his humble motorsport beginnings, where he regularly raced an ATV (all terrain vehicle) in New Zealand before switching to four-wheel racing of the motorcar variety.
He used to rub shoulders and bash handlebars with such Kiwi ATV legends as Roger Macdonald, Quentin Palmer, Jason Jepson and Ian Ffitch and BikesportNZ.com was on site to capture these photographs in 2007, when Van Gisbergen was aged just 18, at a time when he had just been signed as the new driver on the reformed Team Kiwi Racing (TKR) V8 supercar team in Australia.
An athletics champion and former first-XV rugby player for Saint Kentigerns College, Van Gisbergen is no stranger to excelling at sport at the top level.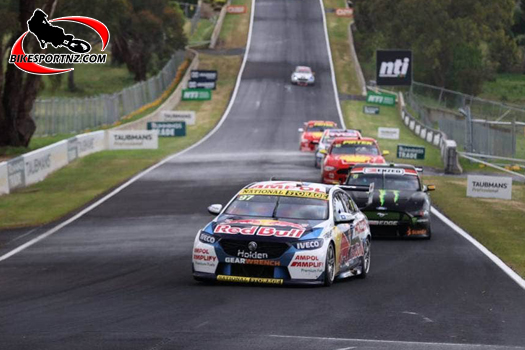 As a seven-year-old, Van Gisbergen began his motor-racing career on dirt bikes, becoming a mini motocross champion, a midget speedway champion and a karting champion. He was also a three-time national ATV champion.
So to see him challenging the then Kiwi ATV No.1 Palmer and his peers in 2007 probably should have come as no real surprise to anyone – and, if you'll notice in these photos, he was No.97 on the ATV, the same digits he has run throughout his V8 supercar career.
In teaming up with now four-times winner Tander, Van Gisbergen conquered Mount Panorama for the first time as he won the 161-lap V8 supercar enduro on Sunday.
When a rain squall showered the Bathurst circuit midway through the race on Sunday, Van Gisbergen was able to take advantage of his dirt bike sliding experience, coping brilliantly with the treacherously slippery conditions as he moved up from third to first, a position he and team-mate Tander held until the finish.
The Red Bull champion held off numerous fierce passing attempts late in the race from Ford's Cameron Waters, who had started the great race in pole position.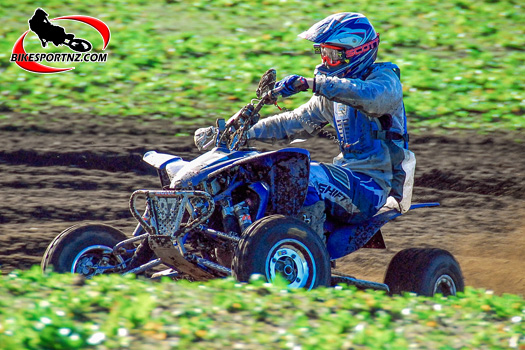 Sunday's victory was Van Gisbergen's 40th Supercars career win and the 34th time a Holden car has won at Mount Panorama.
The result means Commodores have won five of the past six Bathurst 1000s, with only fellow New Zealander Scott McLaughlin (2019) winning for Ford since 2015.
It is Holden's last Supercars race in an official capacity before the red lion is retired by General Motors at the end of this year.
© Words and 2007 photos by Andy McGechan, BikesportNZ.com
Bathurst photo courtesy Getty
Find BikesportNZ.com on FACEBOOK here