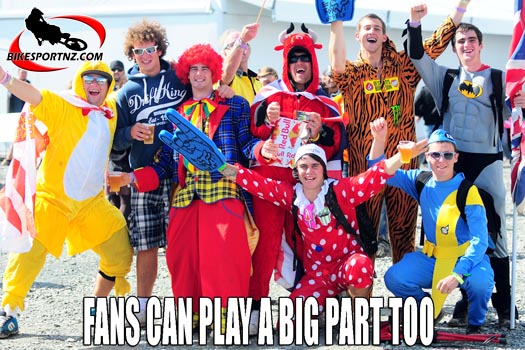 Although Team France won the Motocross of Nations last year, nobody on that team scored a race win at the Red Bud track in Michigan, in the United States last October.
Claiming all three moto wins were the men from the Netherlands – Jeffery Herlings took the first moto win, while Glenn Coldenhoff took the second and third moto wins – and as hosts at Assen this year, they'll be particularly hard to beat.
The Dutch MX2 rider, Calvin Vlaanderen, suffered an eye injury during the first race at last year's MXoN and his withdrawal obviously cost his team enormously.
The scoring for the MXoN is unique – the team with the fewest points is the winner. The way it works is that each race winner is awarded one point; second place gets two points; third place gets three points, etc.
There are three races and each rider races twice, with the teams' one worst score of these three races discarded and the lowest combined score wins.
Consistency is key at this fabled event and the perfect 1-2, 1-2, 1-2 score-card (nine points, minus the worst score, equals seven points) has been achieved just once, by Team USA, at Maggiora in Italy, in 1986.
Never under-estimate the power of spectator support either, and the noise from the fans at the Assen TT track this year is certain to be deafening as the Dutch cheer on their heroes.
New Zealand's elite racers have been there and done that many times in the past and, despite the vast distance they have to travel (typically a greater journey than any other team ever has to make) and the small population from which they must select a team, the men wearing the silver fern emblem have frequently featured at the pointy end of the results.
Team Great Britain, for example is actually three countries (England, Scotland and Wales, population 60 million or so) and the United States has a huge population of about 323 million. But the Kiwis (population 4.5 million) are used to being underdogs and, remember, even underdogs can sometimes bite.
Find BikesportNZ.com on FACEBOOK here 
© Main photo by Andy McGechan, www.BikesportNZ.com