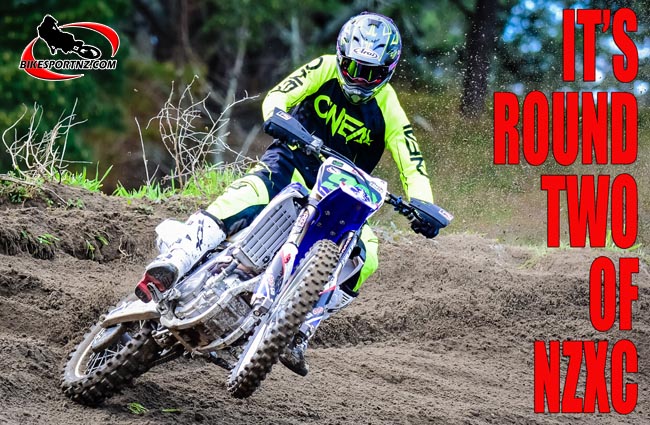 Taikorea's Paul Whibley is probably as busy now "in retirement" as he ever was when he made a living racing dirt bikes overseas.
The 38-year-old former Manawatu forestry worker, affectionately dubbed "The Axeman" on the motorcycling scene, has an enviable career record, having compiled cross-country wins and collected trophies all around the world.
After a 12-year international career, initially contesting the world enduro champs and then racing the Grand National Cross-country Championships (GNCC) in the United States, Whibley has seen and done plenty.
A two-time former GNCC champion (in 2009 and then again in 2012) and a six-time former US Off-road Motorcycle and ATV series (OMA) champion, before he returned home at the end of the US season in 2014, he still needs no persuasion to show up and race at (and, more often than not, win) major New Zealand events.
He became New Zealand cross-country champion in 2015, but that was his first and last serious campaign in New Zealand.
He's a little more choosey about where and when he races these days, but the father-of-one still has plenty on his hands as he operates his dirt bike park at Taikorea, near Himatangi, and helps other riders with their training.
It was with the future prospects of other riders in mind that he created his own cross-country competition, the Yamaha-backed NZXC Series, and this season is the third time it has run.
Coatesville's Sam Greenslade won the series overall last season, while Te Awamutu's Rachael Archer won the junior section.
The opening round of the 2017 NZXC Series was raced in forestry near Tokoroa last month, held in conjunction with the first round of the parallel-but-separate Dirt Guide Series, and Whibley won the day, riding a 2013-model Yamaha YZ125 motocross bike.
He will also tackle round two of the NZXC Series in the sandy Woodhill Forest, near Muriwai, on Sunday, this event being held in conjunction with round one of the annual Woodhill Two-Man Series.
"Taikorea Motorcycle Park keeps me pretty busy. There are endless jobs there, ranging from track work to future development, but the NZXC Series is kind of my 'pet project'.
"It's something I'd like to see grow for the benefit of future New Zealand champions.
"Although I won round one (at Tokoroa) and I will race at round two this weekend, it is not my intention to win my own series. I will not contest all of the seven rounds. This series has been created for others, not for my benefit."
Whibley will leave his YZ125 behind this weekend, instead packing his Yamaha YZ450FX into the van for his journey north to Woodhill.
"I no longer train or have time to train anything like I used to, but it's really hard to give up racing. I love it," said Whibley.
"But I race when I can now. I'd love to race more again but I have too many responsibilities.
"I love riding in the sand and I had a lot of fun on the 125cc bike, but I think I'll prefer the YZ450FX for this weekend."
Whibley expects to face strong challenges from riders such as Greenslade, Titirangi's Callan May and Mokau's Adrian Smith.
"I have boosted the NZXC Series to seven rounds this year. It's good to have at least one round a month. The rider response to the series has been good."
Round three of the NZXC Series will be held near Tokoroa on July 9, with rounds to follow at Taikorea (August 20), Matata (October 14), Riverhead Forest (November 19) and, finally, Pahiatua (December 3).
Whibley is supported by Yamaha Motor New Zealand, Arai, TCX, Oakley, G2, Asterisk, MotoSR, Vortex Ignitions, EC3D, Bush Riders MCC, Rossco's Start Up Services, Unabiker, Leatt Brace, Tire Balls, Renthal, Bikesportnz.com, CarbSport, KettleClamp, Alliance Offroad, Ride Eng MotoSeat, FMF, Michelin, Yamalube CV4 GYTR, IMS, Rekluse, Workshop Graphics, Silverbullet.co.nz and O'Neal.
© Words and photo by Andy McGechan, www.BikesportNZ.com
Find BikesportNZ.com on FACEBOOK here