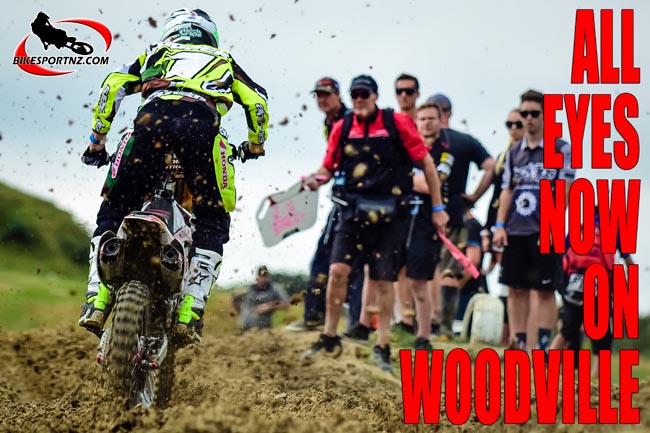 The focus goes on Woodville this weekend as New Zealand's elite motocross racers again flood into the town for the big annual New Zealand Motocross Grand Prix.
With more than 700 riders expected to race over the two days, the 56th annual Honda-sponsored New Zealand Motocross Grand Prix at Woodville is obviously a very strong magnet for the nation's elite and it is the biggest event on the Kiwi motocross calendar for many reasons.
In addition to offering GP titles across several different bike categories and attracting the cream of talent from New Zealand, as well as many leading riders from overseas, the stand-alone event caters for entrants from as young as four years old, to senior men and women in their 40s and 50s.
While plenty of international visitors have won the event in the past, it is worth noting that Kiwi riders are world class too and it is home-grown New Zealand riders who have tended to dominate at Woodville over the years.
However, it has been three years since a Kiwi last won the main crown at Woodville, with Australian Kirk Gibbs winning in 2015 and then fellow Australian Dean Ferris taking the main prize last year.
Mount Maunganui's Cody Cooper won the main title at Woodville in 2014 and he's again the man favoured to deflect the Aussie invasion this time around.
Kiwi international Cooper has been national MX1 champion for the past four seasons (2013-2016) and has been on something of a golden run at home over the past few months.
The 33-year-old won the MX1 class at the Waikato championships in November, won again at the Auckland Championships in early December and also won the big annual Whakatane Summercross just after Christmas.
He surely has momentum on his side, but will be taking nothing for granted at Woodville.
Cooper will have to overcome a power-packed crop of Australian riders, including Ferris, Jed Beaton, Todd Waters, Luke Styke, Trae Kuehn and Daniel Banks.
Cooper also knows that his own Honda team-mate, Rotorua's John Phillips, is in hot form at the moment, while fellow Kiwi internationals Brad Groombridge, of Taupo, Tauranga's Ben Townley, Mangakino's Kayne Lamont, Takapuna's Hamish Harwood, Mount Maunganui's Rhys Carter and Tauranga pair Roydon White and Peter Broxholme, to name just a few, have good reason to fancy their chances too.
There is a large contingent of leading Australians entered in the MX2 (250cc) class too – with Chandler Burns, Cody Dyce, Morgan Fogarty, Wilson Todd, Mason Semmons and Kaleb Barham among the stand-out names – although a high number of talented Kiwis will stand resolutely in their way.
Kiwi internationals such as current national MX2 champion Harwood, Hamilton's Josiah Natzke, Christchurch's Dylan Walsh, Reporoa's Hadleigh Knight, Otago's Courtney Duncan, Rangiora's Micah McGoldrick, Te Puke's Logan Blackburn, Cambridge's Trent Collins and Te Puke's Tyler Steiner, among others, are each capable of winning the MX2 class this weekend.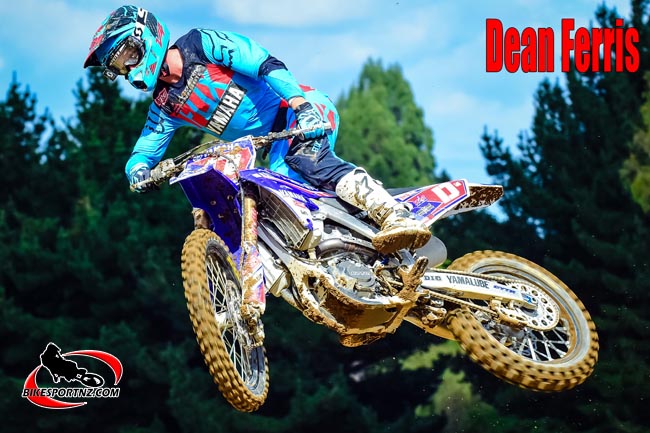 Lamont and Steiner respectively won the MX1, MX2 and senior 125cc titles at the annual King of the Mountain motocross in Taranaki on Sunday and they therefore head now to Woodville with plenty of confidence.
Bulls rider Riley Campbell, Dunedin's Grason Veitch, Kaiwaka's Leroy Porteous, Matamata's Brodie Connolly and New Plymouth's Zak Hetherington were some of the leading junior riders at the King of the Mountain and they too should be feeling self-assured for a good result at Woodville this weekend.
Racing over the two days at Woodville caters for minis, juniors, women and veterans, with the novelty river race on Sunday always a crowd-pleaser.
© Words and photos by Andy McGechan, www.BikesportNZ.com
Find BikesportNZ.com on FACEBOOK here