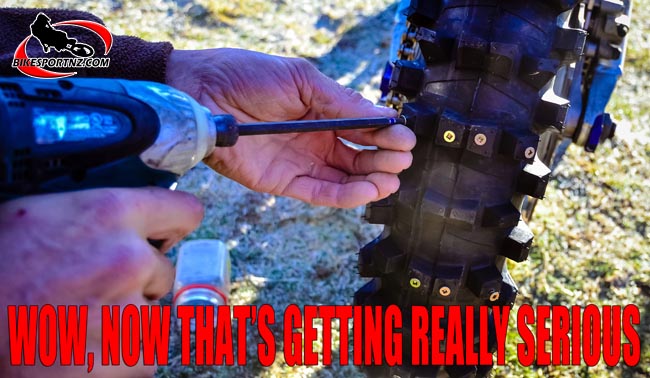 Studded tyres, seen at the weekend's New Zealand TT Championships near Kuratau.
Was it inspired and creative? Or was it cheating and dangerous? Was it tricky, clever and imaginative? Was it taking things a bit too far?
Whatever your opinion on the matter, it worked a treat on the ice-hardened ground.
© Photos by Andy McGechan, www.BikesportNZ.com
Find BikesportNZ.com on FACEBOOK here and leave a comment