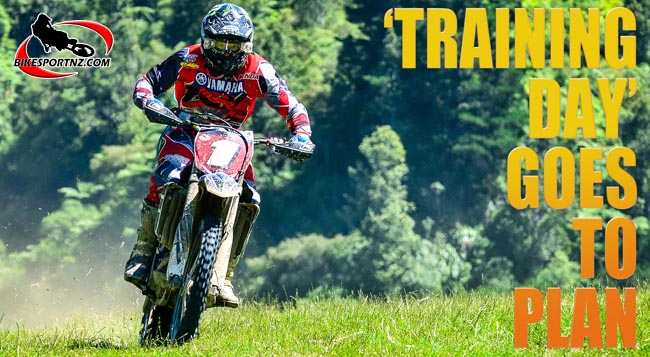 Watch out America, Pahiatua's Paul Whibley means business again in 2013.
That was possibly the message from the 34-year-old as he conjured up another magical motorcycling performance at the weekend.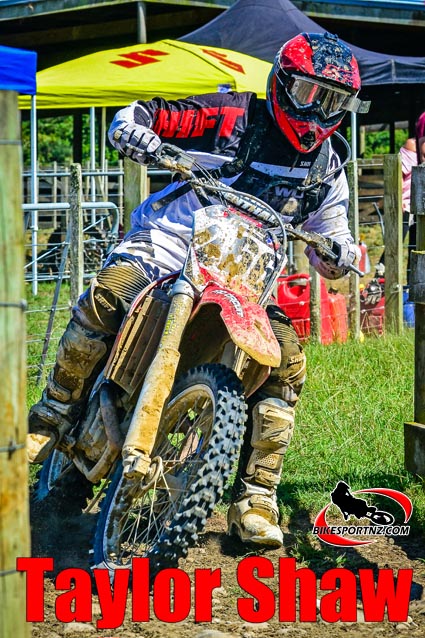 The former Manawatu forestry worker, affectionately dubbed "The Axeman" on the off-road motorcycling scene, won two major titles in the United States last season and the build-up for his 2013 campaign has been nothing short of spectacular.
Back at home over the Christmas-New Year period, his latest "training" foray was to tackle the opening round of the Energy Honda-sponsored Taranaki Cross-country Championships at Glen Nui Station, inland from Eltham, on Saturday.
Although his start to the race was rough, his finish was very smooth indeed, the Yamaha ace eventually winning the three-hour gut-buster by nearly a minute from multi-time national motocross and supercross champion Daryl Hurley (Suzuki RM-Z450), of Hawera.
Whibley (Yamaha YZ450F) crashed in just the second corner of the race, the slippery grass catching him out and sending him sliding along the turf, and this meant he was virtually last away as the entire field of riders disappeared into the distance, kicking up a dust storm across the steep and rocky farmland. But, even in blinding conditions and with early leader Adrian Smith (Yamaha YZ250) setting a hot pace, Whibley kept his cool.
Surprisingly, at the end of the opening 25-minute lap, it wasn't fellow Kiwi international Smith, the national cross-country and enduro champion from Mokau, who came back into sight first, it was Whibley.
It was phenomenal, but Whibley had indeed powered past the entire field in less than half an hour.
Smith was second, Hurley third, Stratford's Karl Roberts (Yamaha) fourth and Waitara's Taylor Shaw (Honda) fifth and, at that stage, the chasing bunch still within sight of Whibley's rear wheel.
That didn't last long and, by the end of lap two, Whibley had dramatically stretched his lead and daylight was in second place.
Hurley then found a way past Smith, who crashed soon afterwards as reduced visibility made life difficult for him, although Smith picked it up to hold on to third place until the finish.
Roberts and Shaw rounded out the top five, with New Plymouth's Dougy Herbert (Husaberg) finishing sixth overall and winning the veterans' classification.
"I was pretty impressed with how well Daryl (Hurley) was riding," said a magnanimous Whibley afterwards. "It was good to be in front because the dust made it hard to see for anyone following and I had certainly experienced some of that on the opening lap.
"I rode pretty hard at the start but backed it off to cruise a bit at the end, although I had Daryl fairly close and that kept me focussed. It was good to have that pressure from him. That's what I need for my USA build-up."
Whibley will race just two more events in New Zealand – a Bush Riders Motorcycle Club event at Pahiatua next weekend and the 52nd annual New Zealand Motocross GP at Woodville on January 26-27 – before he heads back to his base in South Carolina, on the east coast of the US.
© Words and photos by Andy McGechan, www.BikesportNZ.com