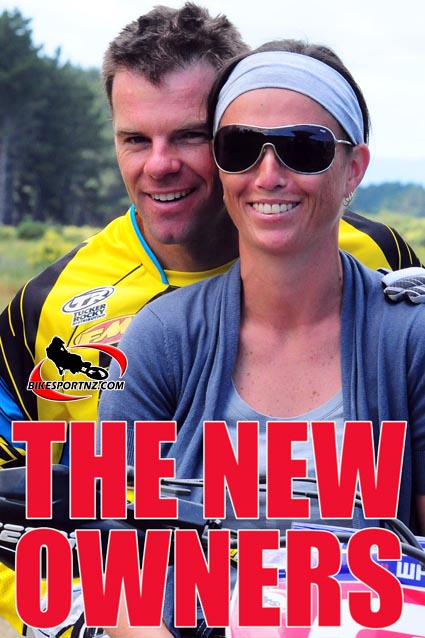 As from February this year, Manawatu's famous Taikorea Motorcycle Park will have new owners.
Paul and Katherine Whibley have taken over the park from brothers Phil and Mike Andrews.
The Whibleys will be bringing an abundance of drive and international expertise to the park.
It might not be straight away, due to their professional commitments in the US, where Paul Whibley is currently No.2 in the Grand National Cross-country Championships and seeking to take the No.1 crown in 2012.
However, with the knowledge and background of this team, you know it's going to be a real boost to the region in the near future.
Taikorea MX isn't closing … it will still be operating pretty much as usual for 2012 in terms of casual riding, Dirt-Days and the odd event.
For more information about what's up, visit Paul's page: http://www.taikorea-mx.co.nz/paul_whibley.html
____________________________________
Dirt-Day dates will be published and available on the site from early – mid Feb 2012
________________________________________
Once cattle are moved off the property from grazing (early March), AFC Motorcycles in Palmerston North and Gary Worsley in Feilding will have a key available for booking.
For details: http://www.taikorea-mx.co.nz/about.html#afterhours
The cost is $15 per senior rider.
© Photos by Andy McGechan, www.BikesportNZ.com