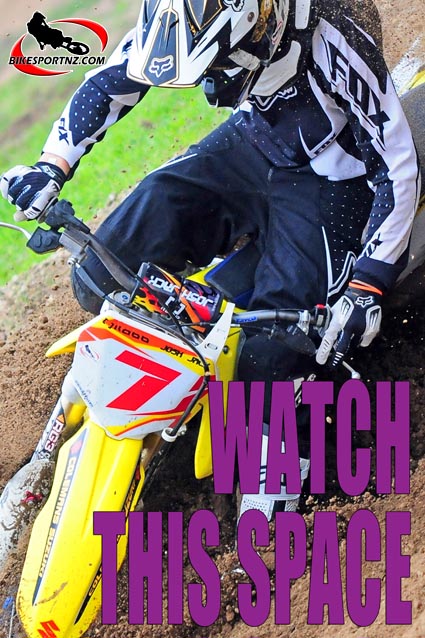 Look out for big things from Kaukapakapa's Josh Jack this season.
The rising young motocross star will now be racing a 450cc bike after uplifting his new Suzuki RM-Z450 recently from Colemans Suzuki.
"Of course it's a totally different bike to ride, from the RM-Z250 or RM125 and I've just got to ride smooth," he said.
A very strong and talented rider, Jack's adjustment to the new mount should be both swift and seamless.
As well as Colemans, Jack is sponsored this season by Suzuki New Zealand, Darbi Accessories, Novus, BikesportNZ.com, Sports Pro and Bridgestone Tyres.
Jack finished fifth in the national 125cc class and fourth in the battle-within-a-battle for under-21 age group honours at this year's nationals.
© Photo by Andy McGechan, www.BikesportNZ.com