WILL CLARK BE SUPERMAN AGAIN?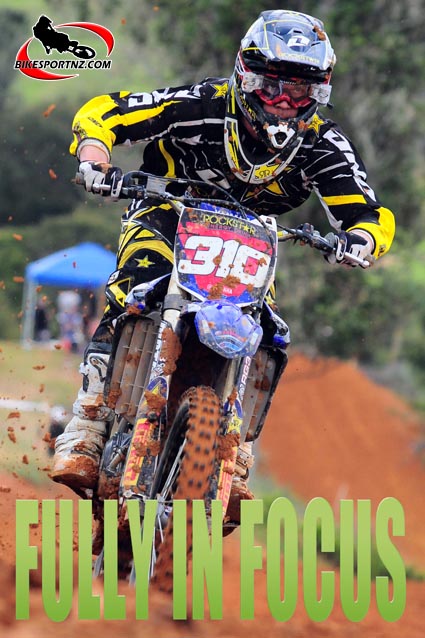 Hamilton motocross ace Hayden Clark is gearing up for another assault on the MX1 crown in New Zealand.
Clark had a mixed bag season in 2011, riding for the mighty MXDK Rockstar Yamaha team on a fire-breathing YZ450F, but also having to cope with a nagging injury that prevented him from living up to his undoubted potential.
The 21-year-old father-of-one – nine-month-old daughter Cassie he shares with partner Renae – had been looking forward to the start of the 2011 series and all was going well for him at the opening round near Timaru until he hit a slick patch on the track and went down hard, popping his shoulder.
He had earlier shown that he could match his highly-credentialed team-mate, former world No.2 Josh Coppins, and the crash came as a huge blow to Clark.
Clark was one of very few riders able to take a race win off Coppins during the Motueka man's march towards the New Zealand Supercross Championship title in January but now, with a shoulder injury, he was severely handicapped.
"I was not 100% from that moment on. I took painkillers and strapped myself up but it wasn't really enough," he said.
"I have had a lot of help in the meantime from Hamilton's John Appel, who has been training me. He has helped so much."
Now fully fit again and riding for a new team, Clark is feeling fresh and fast again.
As the 2012 season approaches, he will now kit up for the Cannon Smith-managed KTM team, riding a KTM350 in the MX1 class.
"Being with Darryll King and Josh Coppins last season helped me a lot too. I learned so much from them.
"I was New Zealand junior 15-16 years' 250cc champion in 2006 but, it has been a lot tougher for me in the senior ranks. I've been getting top-fives but I'm over that now and really believe I can get into the top three."
© Words and photos by Andy McGechan, www.BikesportNZ.com