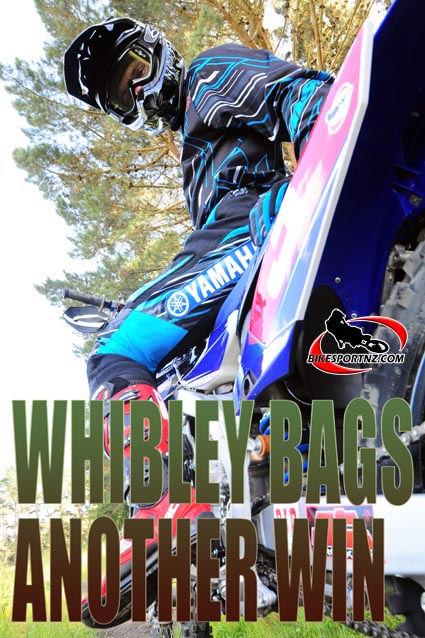 If the saying is true that there's no rest for the wicked, then Pahiatua's Paul Whibley must be a very bad man indeed.
It's officially the mid-summer break for the Grand National Cross-country (GNCC) Championships in the United States as temperatures soar in the American mid-east, but New Zealand's Whibley would have none of that.
Instead the Kiwi hero decided he would keep training hard – the GNCC series set to resume near New York on September 11 – and also keep sharp by tackling a few lesser events.
He is currently third overall in the GNCC series and knows he'll need to be at the top of his game to push for the win over the remaining rounds, so the weekend's third round of the IXCR cross-country series in Indiana was welcome exercise.
"Conditions were pretty warm and the track was dry," said Whibley.
"During the track description we were told that off the start we will 'head down across the creek and into the dusty section, and you will come out of that dusty section when you see the chequered flag'. That was one of the most straight-up, non sugar-coated descriptions that I had ever heard.
"That track was dusty but, in all fairness, the tight nature and subsequent low speeds of most of the track made the dust not too scary to race in.
"I grabbed the holeshot and led the way. The first lap resembled a dry OMA Moose Run with some fresh tracks through a lot of weeds that hid a plethora of branches and logs just waiting to take you down. I'm told all the damage was from a recent tornado.
"One thing they didn't tell us in the track description was how slick the rock would be in one of the creek crossings. On the first lap I could see it would be slippery and was super cautious but still went down as I tried to turn slightly on the slab rock as I headed for the bank. It was so slick standing was even tough. Every lap I came through, there were several riders picking up their bikes."
Whibley won the race convincingly.
"The temperatures were pretty warm. Several guys I heard suffered from heat exhaustion during and after the race."
RESULTS:
1. Paul Whibley
2. Christopher Douglas
3. John Machino
© Words and photo by Andy McGechan, www.BikesportNZ.com