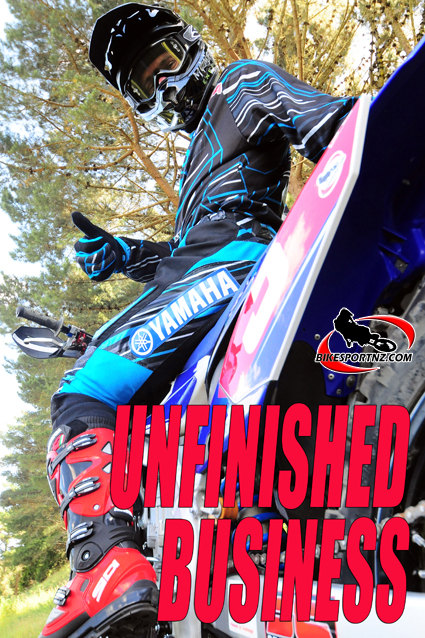 Pahiatua's Paul Whibley finished 2010 ranked No.3 in the Grand National Cross-country Championships in the United States, but he's not entirely happy about that.
Although a top-three ranking in America is certainly something to be proud of, the 32-year-old Whibley (Yamaha YZ450F) sees it more as a real slap-in-the-face challenge, extreme motivation for him to step it up next season.
Whibley finished as GNCC series No.1 in the US in 2009 and it was possibly only a couple of doses of bad luck that prevented him from defending his title this year, Australian rival Josh Strang (Suzuki) taking the title instead.
With a little co-operation from Lady Luck in 2011, Whibley plans to take back the GNCC crown.
The Yamaha star did make it three in a row when he again won the parallel Off-Road Motorcycle and ATV (OMA) series in 2010, but it was the GNCC crown he wanted most.
"It was good to wrap up the OMA title again but I had a bit of a slow start to my racing in America this year," he said. "I ran out of gas at round one of the GNCC – I'm not sure how that happened, to be honest – and I had a few other problems too. That meant, right from the start, I was playing catch-up to Strang."
But Whibley will be the man to beat in 2011. As the 2010 season wound down, momentum was with the Kiwi hero as he won the final two GNCC rounds of the season and the last seven OMA races as well.
"We have a great team. Randy Hawkins and his Am Pro Yamaha Team are a good platform to work from. I've signed another two seasons with Yamaha and I know what I'll be going back to. I'm happy with the bike and will be ready to go at round one, in Florida in March.
"November is chill-out month for me back home in New Zealand, but I'll be hard at work again, training hard from December."
© Words and photos by Andy McGechan, www.BikesportNZ.com
Full interview and more photos in your next issue of KIWI RIDER magazine.