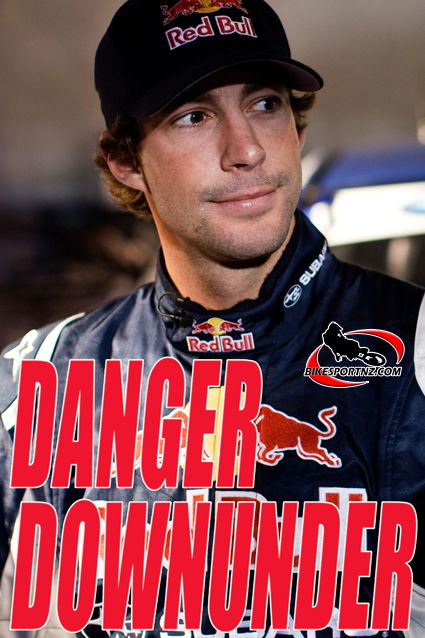 Last week Canadian member of the Nitro Circus Live Tour crew Jolene Van Vugt took to the skies above Matamata kick off the New Zealand leg of the group's tour.
Van Vugt, along with Nitro Circus co-star Erik Roner and some of their most extreme friends, performed one of the craziest stunts flying over New Zealand and jumping out of a plane numerous times with different action sports items including a BMX bike and a skateboard.
The Nitro Circus Live Tour kicks off in February 2011 and will be once again headlined by 17 times X games medallist Travis Pastrana (pictured above).
After New Zealand the tour will go worldwide making stops in Europe, the United States and Australia over the next year.
The stunt was performed to promote the fact that the Nitro Circus Live Tour is set to hit our shores in February 2011 and will showcase crazy stunts, ranging from moto to bike to trike and everything in between.
Joining Roner and Pastrana will be the entire Nitro Circus crew from the hit MTV show including Jim De Champ (USA), Special Greg (USA) and Dusty Wygle (USA). 2009 FMX X games gold medalist Blake 'Bilko' Williams (AUS) and the only rider performing FMX double back flips, Cam Sinclair (AUS) will be performing as well as Steve Mini (AUS), Chuck Norris (AUS), Clint Moore (AUS), Josh Sheehan (AUS) and Jarryd McNeil (AUS).
CALENDAR:
Saturday, February 5:        North Harbour Stadium, Auckland
Wednesday, February 9:    Westpac Stadium, Wellington
Saturday, February 12:        Waikato Stadium, Hamilton
Wednesday, February 16:    QE2 Stadium, Christchurch
Saturday, February 19:        Carisbrook Stadium, Dunedin