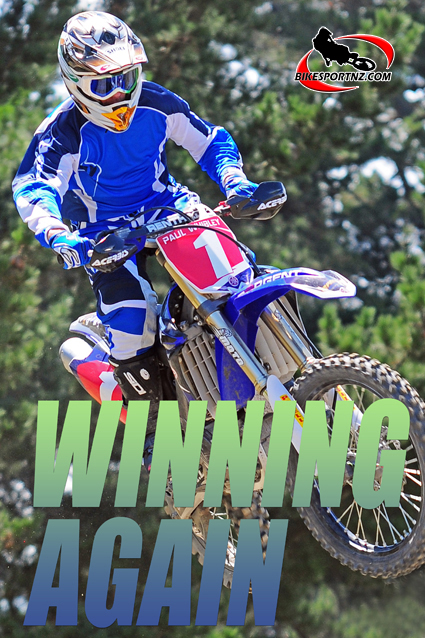 New Zealand's Paul Whibley is back on track and winning again in the United States.
The Yamaha rider from Pahiatua won round nine of the Off-road Motorcycle and ATV (OMA) series in Memphis at the weekend, further extending his lead in the championship as he eases his way to a successful defence of his 2009 crown.
Whibley (Yamaha YZ450F) led virtually from start to finish as he headed home championship rivals Scotty Watkins (Kawasaki) and Nick Fahringer (Husaberg)
"This event dished out a complete contrast in conditions to the last OMA race," said Whibley.
"From blinding dust at round eight to deep mud this time, the OMA series has it all.
"I had been practicing starts and testing a new Vortex Ignition with good results. The green flag waved and I launched off the line and into turn one in first, only to have Shane Klemic kamikaze his way into turn two and take the holeshot money. I think he was already on his butt when he crossed the line and obviously in need of the cash more than me. I had bigger plans for the race and made the turn and led the way.
"The track was pretty drowned from all the rain with a lot of water filling the ruts and low spots. I took my time, not wanting to make any rash decisions and drown out somewhere.
"Scott Watkins was still behind me as we completed a lap but had been eating mud for 30 minutes. Since I had been leading, I didn't need to stop for goggles, my Smiths were still in pristine condition. I picked up the pace on lap two and created a good lead.
"For the final two laps I rode safe and smart, maintaining my lead and staying out of trouble, taking my sixth win in a row and extending my points lead."
One round remains in this series, the legendary Moose Run at Morrison, Illinois, on October 16-17.
Whibley leads the standings by 27 points from Watkins, with his Yamaha team-mate Than Duvall in third spot, a further 39 points behind.
© Words and photo by Andy McGechan, www.BikesportNZ.com