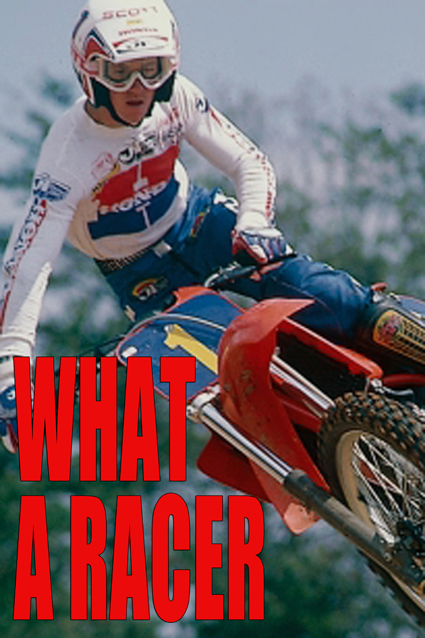 With this Motocross of Nations heading back to the United States for only the third time in the great event's 63-year history, it got us to thinking about one of the greatest motocross riders the USA ever produced.
We wanted to honour one of the greatest riders the United States ever to ride under the Stars and Stripes banner, the "Little Professor", David Bailey.
Who can forget the "Dream Team" of the Motocross des Nations (as it was then called) of 1986 when Team USA swept all three motos — finishing 1-2, 1-2, 1-2.
Yes, that was Maggiora, in northern Italy, that year, and the US team that weekend comprised Bailey, Rick Johnson and Johnny O'Mara.
Sadly, Bailey was paralysed from the waist down shortly after that event and was never able to race motocross again.
But he is well-remembered and still well-respected. His fluid style and grace on the track contrasted with the raw speed he was able to produce and his riding style brought fear to his foes and intense joy to his many fans.
Bailey is still heavily involved with the sport, however, and he will no doubt be among the thousands of spectators in Colorado for the 63rd Motocross of Nations this weekend.
The video we have attached here is, from memory, one of the greatest supercross fights of all time …
Two team-mates at Honda, the new kid on the block, Ricky Johnson, and the established star, David Bailey, went head-to-head at Anaheim in 1986.
Ride like the wind … ride like David Bailey.
How about Anaheim 1985.
A David Bailey montage:
DAVID BAILEY BIOGRAPHY
Born: December 31, 1961
AMA Grand National Motocross Champion, 1983, 1984
AMA 250cc National Motocross Champion, 1983
AMA 500cc National Motocross Champion, 1984, 1986
AMA 250cc Supercross Champion, 1983
Motocross des Nations winning team rider, 1982, 1983, 1984, 1985, 1986
Trophee des Nations winning team rider, 1982, 1983
250cc U.S. Grand Prix winner, 1983
500cc U.S. Grand Prix winner, 1985