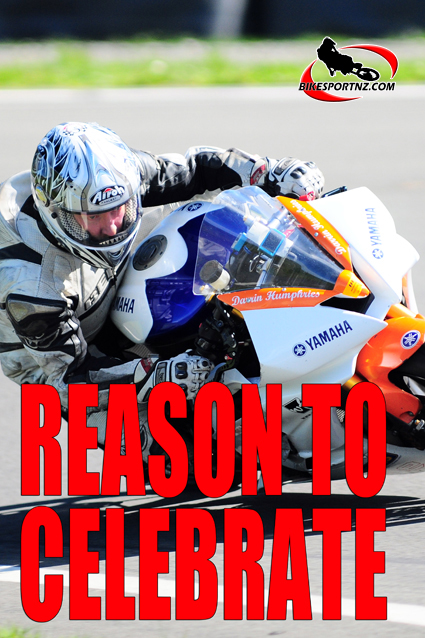 Feilding's Darrin Humphries may be shouting his mates a few beers before the end of the year.
Just so long as he manages to finish at least third in the Victoria Motorcycle Club's popular Actrix Winter Series, which wraps up in just over a weeks' time.
Third place may not sound like a world-beating performance but when you consider the 41-year-old Humphries has only been racing motorcycles for a short time and that he finished a lowly 15th in the same competition last season, you can possibly understand his feeling of elation at finishing third.
"Yep, that would be an outstanding improvement in anyone's language," Humphries agreed.
"I just need to finish among the top five in the remaining races. That ought to be enough."
There is just one round remaining, at Manfeild on October 9.
"Glen Skachill (of Wellington) and Hayden Fitzgerald (of Hawera) are giving me a hurry-up but I just need to keep it cool.
"I'm a fairly analytical person and I believe it's not so much about how you race but about how much time you put in. I've been putting in a lot of track time this season and practice makes perfect.
"I've got a lot of good guys around me and I think that's important. Even my rivals in the paddock are happy to help me out. They want to beat me but they also want a good fight. Everyone's a winner when the racing's close. There's a great camaraderie in this sport."
© Words and photo by Andy McGechan, www.BikesportNZ.com