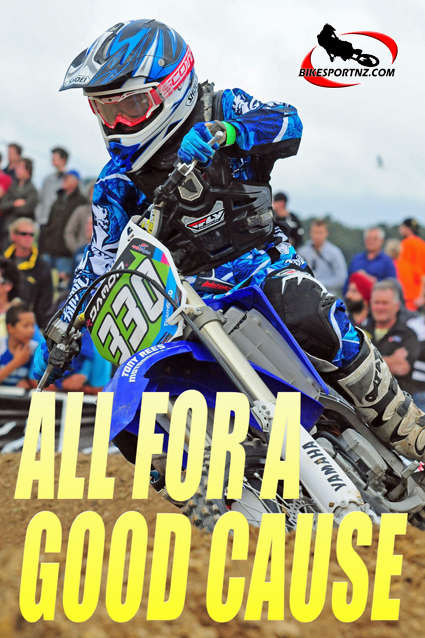 It is a sibling rivalry that has been going on for years and it came to a head once again at the weekend, although this time it was all for a good cause.
The Rees brothers from Whakatane, Mitchell and Damon, lined up alongside one another at the inaugural Bay Trust Rescue Helicopter Four-hour Cross-country race on Sunday with two things on their minds – to beat one another up and to raise funds for the region's helicopter ambulance service.
The elder of the two, Mitchell, aged 17, took his Yamaha YZ450F into battle, sharing riding duties for the four-hour battle of endurance with another Whakatane rider, Stefan Jones, who rode his Yamaha YZ125.
The 15-year-old Damon chose to team up with Whakatane's Liam Wright, both riders using their separate Yamaha YZ125 bikes for the race.
"It was a tag-team kind of thing," explained the boys' father, Tony Rees, the president of the host Bay of Plenty Motorcycle Club.
"We had riders mix it up with one experienced rider and one of lesser ability, just to make things interesting. Mitch took the holeshot at the start and led the field of more than 70 riders onto the 16-kilometre course.
"Unfortunately, that didn't last and they eventually had to settle for third overall, as Damon and Liam eventually came through for the win."
Fellow Whakatane riders Clayton Smith and Jeremy Whata (Suzuki) claimed the runners-up spot.
"Consistency won the day for Damon and Liam," said Tony Rees.
"We used the same terrain near Kawerau that will be used for the upcoming Tarawera 100 cross-country endurance race (set for July 10). It was a great opportunity for riders to warm up for that event too."
The club raised about $2000 for the rescue helicopter and it hopes to double the figure when it also stages a fundraiser motocross event in the coming weeks.
© Words and photo by Andy McGechan, www.BikesportNZ.com