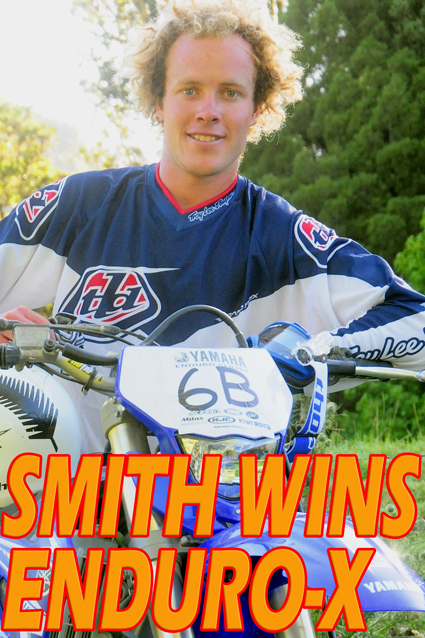 Mokau's Adrian Smith knows how to squeeze every drop out of a small bike.
The 24-year-old took his tiny two-stroke Yamaha YZ125 into battle against the best dirt bike riders in the country at the weekend's Te Puke Endurocross event, lining up against enduro and cross-country champions on 250cc and 450cc machines and then beating them all.
Run by the Te Puke Motorcycle Club, the event was m modelled on the similar Red Bull City Scramble event staged in downtown Auckland last year — that event won by fellow Yamaha ace Rory Mead — only this time the extreme course was set up away from the shadows of skyscrapers and on grassland in the Bay of Plenty.
"I had a bit of lucky, really," said the modest Smith after winning the main event. "It was 12 minutes plus a lap for the final and it took riders about 40 seconds to complete a lap … I won it on the final lap when Auckland's Karl Power stalled his bike and couldn't restart it in time."
Power, on a 250cc Honda, eventually finished third, behind Napier John O'Dea, riding a 450cc Suzuki.
"My Yamaha was brilliant though," said Smith. "There were a few jumps that I struggled with but the bike is nice and light and very manoeuvrable."
Smith had finished runner-up in the quarterfinal race, behind O'Dea, and was runner-up again in the semi-final, behind Power, but he was out in front when it mattered, winning the final in impressive style.
"I tried to conserve my energy for the final. The obstacles were tough but I enjoyed the day and it was fantastic to win this inaugural event."
© Words and photo by Andy McGechan, www.BikesportNZ.com