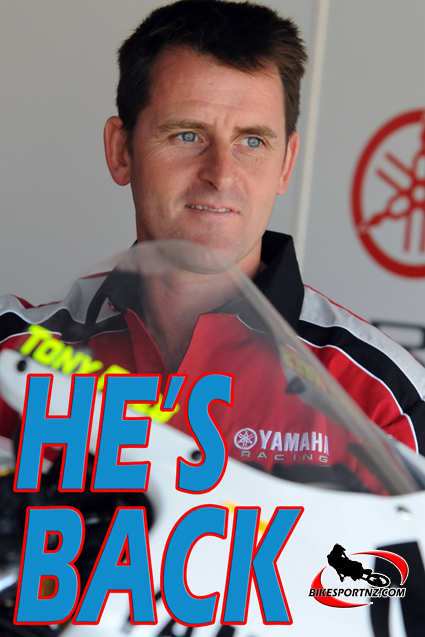 It may have been a couple of years since Tony Rees last went to war on a motorcycle, but you can still count on him to put up a fight and possibly to win a battle or two, starting this weekend.
The Yamaha ace from Whakatane last raced a superbike during the 2008 national championship season but he makes a return to one of his favourite race tracks for the annual Yamaha Battle of the Streets meeting at Paeroa this Sunday.
"I am going to Paeroa to have some fun and get that sweet sounding Yamaha R1 out there. I thought someone should fly the Yamaha flag," said the 42-year-old bike shop owner.
"Im also going to race the last two rounds of the nationals (at Manfeild a week later, on February 28, and at Hampton Downs, near Meremere, on March 28).
"The bike is the new cross-plan crank Yamaha R1 in super stock trim. That means it has special GYT Yamaha race mufflers and air filter. Taranaki suspension tuner Robert Taylor has supplied Ohlins shock, fork internals and steering damper but I am not using slicks but have tested Metzeler treaded race tyres and will be using them for the three race meetings.
"I know the bike won't have the pace of full-blown superbikes but it is all about showing that you can go racing without spending a small fortune. I remember how good the old sports production class was.
"I haven't raced since the last round of the nationals at Pukekohe in March 2008 but I have been training.
"The word is that the Superbike class is going to be Superstock next year. I think it would be a good move just
to keep the cost down."
Rees won two New Zealand superbike championships, in 2001 and 2005, as well as pocketing a 600 production class title and five open sports production titles.
He is also a seven-time former Paeroa street race winner and won the Battle of the Streets crown on five separate occasions.
© Words and photo by Andy McGechan, www.BikesportNZ.com