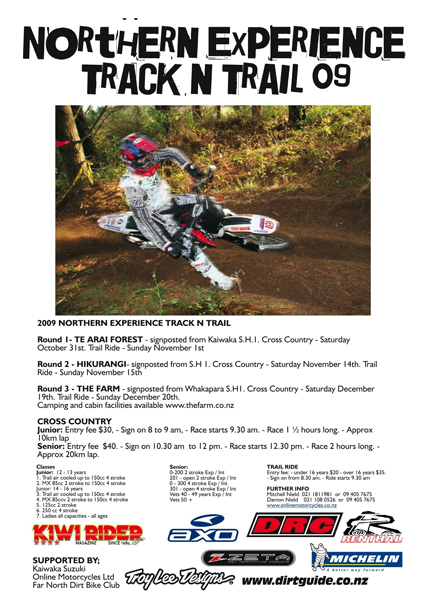 A major change has been decided for the popular Track 'n' Trail series in the far north.
Due to the clashing of dates for the GNCC and Belray events with the first round of the Track 'n' Trail series in the Te Arai Forest, the club has decided to make only two of the three rounds count for points, with double points at the final.
"This gives riders a chance to still be competitive over the series if they missed the first round," said organiser Kiri Nield.
Round two is this weekend, on farmland, and is signposted from Hikurangi.
More info on www.onlinemotorcycles.co.nz  or phone Kiri 021 263 1171