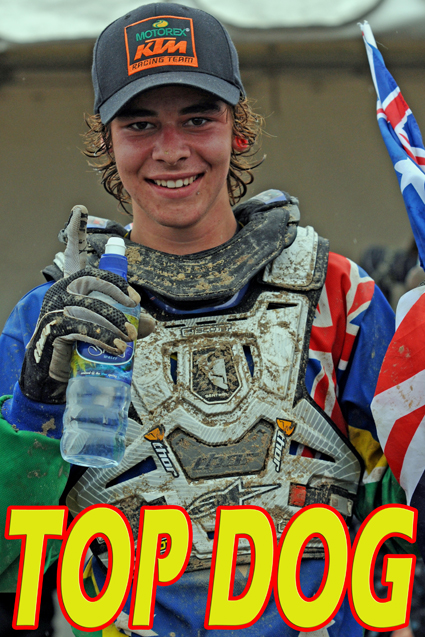 Motorcycling Australia (MA) congratulates Jay Wilson on being awarded the 2009 ADB Readers Choice Junior Rider of the Year Award.
The award, chosen by readers, was sponsored by MA as part of its ongoing commitment to supporting junior development in motorcycle sport, and was presented at the 2009 ADB Awards held in Sydney on Friday, November 13.
Wilson, who made history this year when he became Australia's first ever Motocross World Champion at the 2009 FIM World Junior Motocross Championship held in Taupo, New Zealand, in August, was presented the Award ahead of fellow nominees Ben Burrell, Matt Phillips, Shaun Redhead and Dylan Long.
MA Operations Manager, Andrew Weiss, said that the award was due recognition for a wonderful individual effort from Wilson.
"It really was great to see Jay (Wilson) pick up the award – one which he truly deserved," he said.
"MA went to huge lengths to ensure we had a fully funded team sent across to New Zealand for the 2009 event, and to see Jay become our first ever Motocross World Champion was truly a thrill for all of us at MA.
"The ADB Award just caps it all off nicely!"
Photo by Andy McGechan, www.BikesportNZ.com