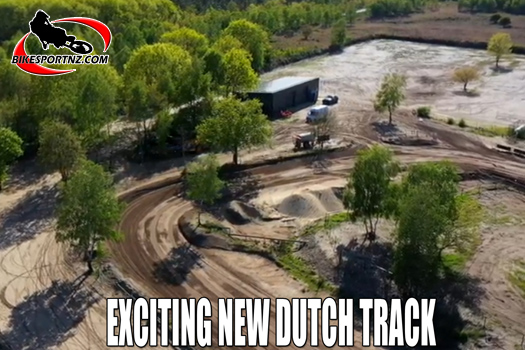 Something special is happening in the small country of the Netherlands and it could be the sign of things to come in top international-level motocross.
With tracks closing around Europe, and for sure in places like Belgium and Holland, a passionate motocross fan Dik Wikselaar has built something very special, and with a little luck we will see it as a Grand Prix facility within the next 12 months.
The Motorsport Park Gelderland Midden is a rather new facility, build four years ago and already it's future looks bright.
Hidden in the Dutch forest it is one of the nicest circuits ever built, and suddenly talk has started that it could end up being a Grand Prix circuit.
"I can tell you, if it happens, we have one of the best circuits on the calendar and it might end up having its own legacy, similar to Valkenswaard or Lierop in the past," said MXlarge.com web site editor Geoff Meyer.
"Similar to Kegums in Latvia or Patagonia in Argentina, the surroundings are magnificent, it has great dirt, the perfect area for a large crowd and a design that will make very exciting races. Not to mention, built right next to a freeway it has easy access, and the bustling, interesting city of Arnhem just down the road."
Read a full interview with Dik Wikselaar HERE
Words courtesy Geoff Meyer
Video by Arno van Den Brink