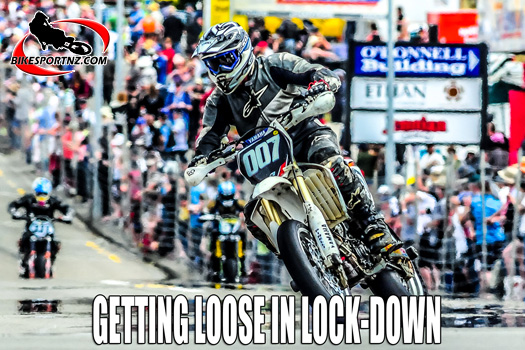 New Plymouth's Mitch Rowe continues to live up to his old nickname of "Mad Mitch" with this videoed contribution to COVID-19 lock-down activities.
Complete with commentary by Neil "Turbo Tonsils" Ritchie, motocross and super moto hero Rowe takes us for a trip around his Taranaki property.
The photo we have used above was taken at the Cemetery Circuit races in Whanganui in December 2009 … it might be a while before we again see Mitch Rowe race his super moto bike in front of crowds this large.
© Words and photo by Andy McGechan, BikesportNZ
Find BikesportNZ.com on FACEBOOK here