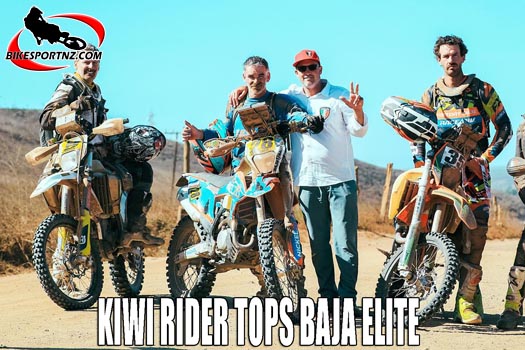 Canadian-based New Zealand rider Trent Burgiss has won this year's Baja Rally, proving once again that Kiwis are among the toughest and most skilled of the world's off-road bike racers.
His win is a massive feat, one that he had also achieved at this event in 2011.
It is interesting to note that only 14 of 24 racers actually finished every stage this year.
The Baja Rally is the first-ever road-book Navigation Rally Raid for motorcycles and UTV's hosted by the Mexican State of Baja, California.
This five-day event is comprised of timed Special Stages for expert and pro motorcycles only over the course of four days which are subject to change each new year. The length of the Special Stages varies between 50 and 250 miles.
Below are the overall results for 2019.
Find BikesportNZ.com on FACEBOOK here