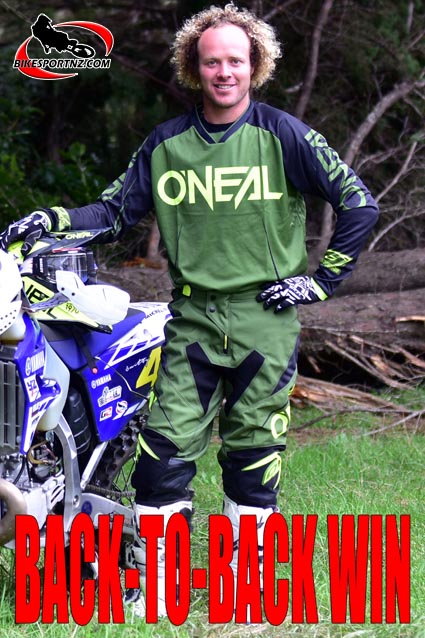 A phone call out of the blue enabled Mokau's Adrian Smith to celebrate a back-to-back win at the weekend.
Smith had teamed with fellow Yamaha man Callan May to win the big annual Scott Six-Hour dirt bike marathon last season, but Titirangi's May was unable to help out this year and so Smith had plans instead for a quiet weekend at home.
But then the phone call came from Cambridge's Ashton Grey, the Yamaha man just back from a two-event spell of racing in the United States, and so the pair of them hatched a plan to join forces and tackle this season's edition of the six-hour race at Matata, in the Bay of Plenty, on Sunday.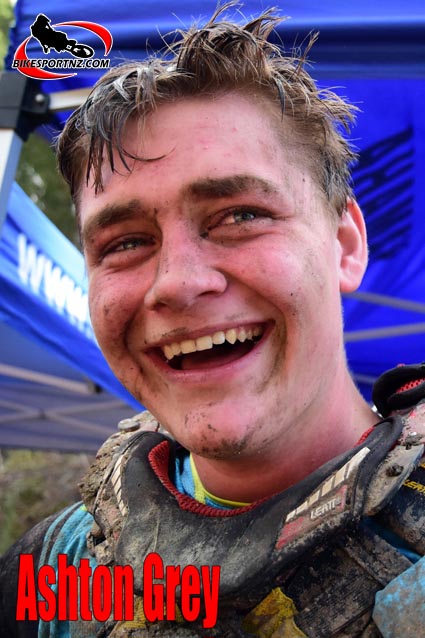 Smith rode first and took the lead during his first of seven stints, overtaking early race leader Phil Singleton (Husqvarna), the Hamilton man who had teamed with his brother Chris Singleton.
With Grey (Yamaha WR250) surprisingly able to match the lap times of record four-time former national cross-country champion Smith, the lap-by-lap change-over between the two men was seamless and, by the end of the six-hour (13-lap) race, the Yamaha pair were able to cross the finish line more than six minutes ahead of the Singleton brothers, with Cambridge's Seton Head (KTM) and Raglan's Logan Shaw (Honda) teaming up to claim the third podium spot.
"Daniel White (Te Awamutu) and Caleb Richardson (Hamilton) were going pretty quick at one stage too, until Caleb crashed and broke his collarbone," Smith observed.
"This is a good build-up for me with all the races I have coming up," said Smith, who will continue to campaign the New Zealand Cross-country Championship series as well as the New Zealand Enduro Championship series.
Smith is a former national champion in both codes and he is currently second overall in the 2017 enduro series after three of six rounds.
Round four of the enduro nationals will be held near Christchurch on May 6 and then Waitawhiti Station, east of Eketahuna, hosts round five on June 3. Finally, the enduro nationals wrap up near Tokoroa just two days later, on June 5.
The New Zealand Cross-country Championship series next heads to Marlborough for round three on April 30, with the fourth and final round set for Cambridge on May 13.
Smith and Grey were supported by Yamaha-Motor New Zealand, BikesportNZ.com, MotoSR, Michelin, O'Neal and Fox.
© Words and photos by Andy McGechan, www.BikesportNZ.com
Find BikesportNZ.com on FACEBOOK here