REES TAKES SUPERSPORT HONOURS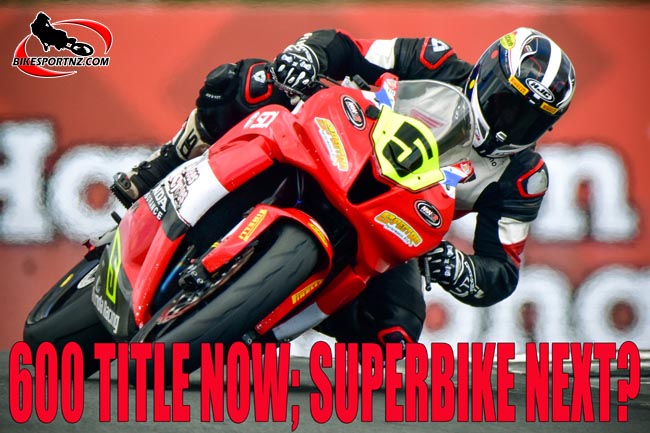 Whakatane's Damon Rees is going places, very fast indeed … first it's the 600cc title; perhaps the superbike crown is his next.
The 21-year-old celebrated winning his first New Zealand Superbike Championship title at the weekend's fourth and final round of the 2017 series at Hampton Downs, taking his Honda CBR600RR to win the 600cc supersport title with a solid and mature performance.
Rees had started the weekend at Hampton Downs in a difficult position, trailing his main rival for the title, close friend Shane Richardson, by 20.5 points, although that large buffer only really existed because Rees had suffered tragedy at round two of the series at Teretonga when he crashed out of the opening 600cc race there.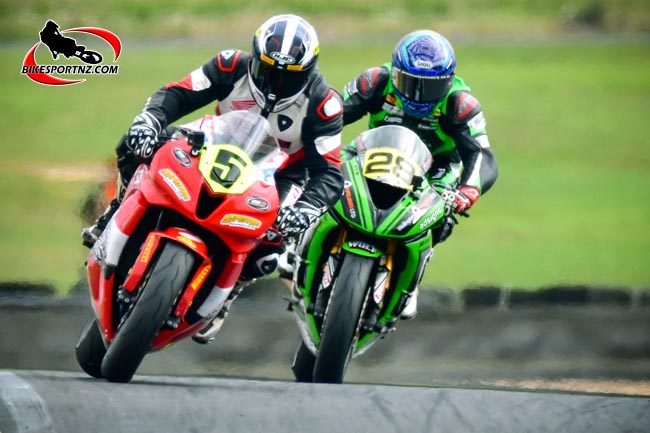 But, when Wainuiomata's Richardson inexplicably crashed in the final race of the weekend at Hampton Downs, that buffer disappeared and Rees had the title.
Both young men probably deserved to win this year, the two friends battling alone at the front and sharing race wins, but, inevitably, there can be only one champion.
Magnanimous and gracious in victory, young Rees showed he was as much a champion off the track as he was on it, offering heartfelt praise and admiration to the fellow rising star who had been doing so much to try and beat him all season.
"This was not the way I wanted to win the title," said Rees. "I made a mistake in the early part of the season and Shane (Richardson) made one at the end. In my eyes, he is a champion too.
"He's an awesome dude and puts in so much hard work. We pushed each other to the limit this season.
"I knew the title was in the bag for me when I saw Shane was down in the dirt, so I backed off and played it safe to bring the title home."
The writing had already been on the wall for Rees to win a national title, the Bay of Plenty man proving himself championship material at other major events this season. His formula two class title win at the pre-nationals Suzuki Series indicated that it was perhaps just a matter of time before he'd mirror that result at the nationals.
Rees was blisteringly fast all season, running at a pace that would qualify him among the top five in the 1000cc superbikes class and this resulted in his breaking lap records at both Ruapuna and Hampton Downs during the course of the national series.
He has already indicated that he would like to step up to race a 1000cc Honda Fireblade in the superbike class next season.
It was the second championship celebrated by Honda in the nationals, with Invercargill's Jeremy Holmes (Honda CBR1000S) winning the battle-within-a-battle for 1000cc superstock class honours, wrapping up that title with a round to spare.
© Words and photos by Andy McGechan, www.BikesportNZ.com
Find BikesportNZ.com on FACEBOOK here