A DIFFERENT SORT OF TERRAIN
Feilding's Hamish Clausen has a mountain to climb, but he reckons it won't be quite so steep for him this weekend.
The 21-year-old in the Manawatu MX1 motocross champion and, although he's down in 14th place overall after two of four rounds of this season's New Zealand Motocross Championships, he believes he'll be able to convert home turf advantage into solid points at round three on his back door-step this weekend.
Round three of the nationals is set for the sandy Flipp's Motocross Park circuit at Himatangi on Sunday and that should suit privateer rider Clausen, and a few of the other local riders too, right down to the ground.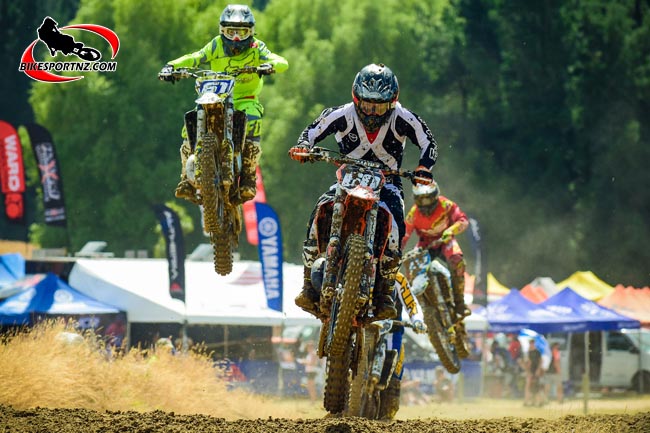 "It should be a good advantage for me knowing this track so well," said Clausen, who won his Manawatu title there back in August.
"I'm not where I want to be in the standings, but I struggled a bit at the opening round in the South Island and I had problems in the mud at round two near Rotorua too.
"I think I was putting myself under too much pressure to perform. I've relaxed a bit now and hope to be inside the top 10 on Sunday. I certainly feel comfortable about this weekend."
Defending national MX1 champion Cody Cooper, from Mount Maunganui, leads the title chase by a handful of points from visiting Australian Dean Ferris and the showdown between these two professionals on Sunday should be worth the admission price alone.
It could be the same edge-of-the-seat excitement watching the battle for MX2 (250cc) class honours too, with Takaka's defending champion Hamish Harwood leading the way and keen to stretch his points advantage over his nearest challenger, Christchurch's Dylan Walsh.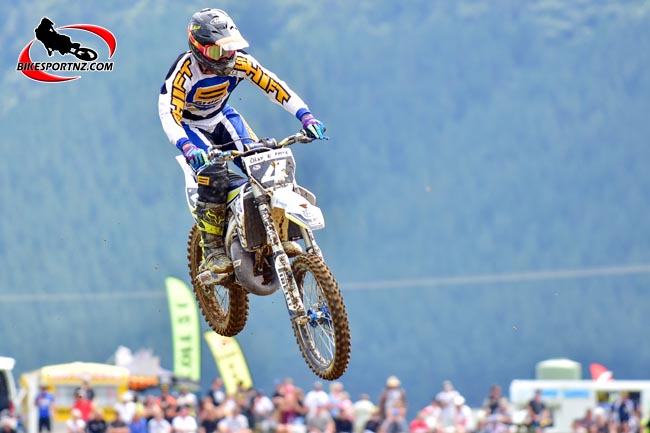 The battle for 125cc class honours has been much tighter, with nothing to separate Taihape's Hayden Smith from Karaka's Kurtis Lilly in the title chase. Smith would possibly also regard the Flipp's track as home turf and so may be able to break free of Lilly on Sunday.
Locals to watch for this weekend include Feilding pair Tony Cvitanovich and Shaun Evans, Bulls rider Riley Campbell, Rongotea's Zac Jillings, Sanson's Max Hefferen, Palmerston North pair Jack Stephens and Max Miller, Waipukurau's Daniel Stoddart, Levin trio Dan Bell, Jacob Saville and Michael Beaumont, along with Ashhurst pair Bradley Watling and Jimmy Margetson.
A free-draining, sand-based circuit, the venue for Sunday's racing should be unaffected by any adverse weather conditions.
After this weekend, the Mazda and DRD magazine-sponsored series heads to Taupo for the fourth and final round on Saturday, March 25.
© Words and photos by Andy McGechan, www.BikesportNZ.com
Find BikesportNZ.com on FACEBOOK here