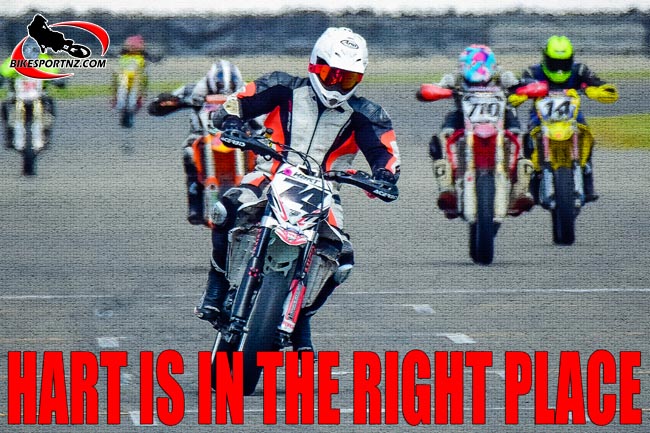 The sport or motorcycle racing may be regarded as high risk and high reward, but Bay of Plenty's Duncan Hart is planning on taking no risks at all in the near future.
The Yamaha ace doesn't need to.
The 40-year-old workshop manager from Tauranga is ideally positioned to wrap up another super motard class title in the three-round pre-nationals Suzuki Series – in what would be the third time in succession – and it's all down to consistency and reliability.
He's consistently fast, his Yamaha YZ450F bike is incredibly reliable and, fingers crossed, he'll continue to score good points, enough to preserve or even enhance his 12-point advantage at the top of the series standings.
After two of three rounds in the series thus far – at Taupo a fortnight ago and at Manfeild on Sunday – Hart has finished either first or second every time he's hit the track and it will be "steady as she goes" around the public streets of Whanganui, at the third and final round on the famous Cemetery Circuit, on Boxing Day.
Hart is an extraordinarily talented rider and his modified Yamaha YZ450F is obviously a very potent weapon, but luck has also played a part in putting him in the prime position again this season.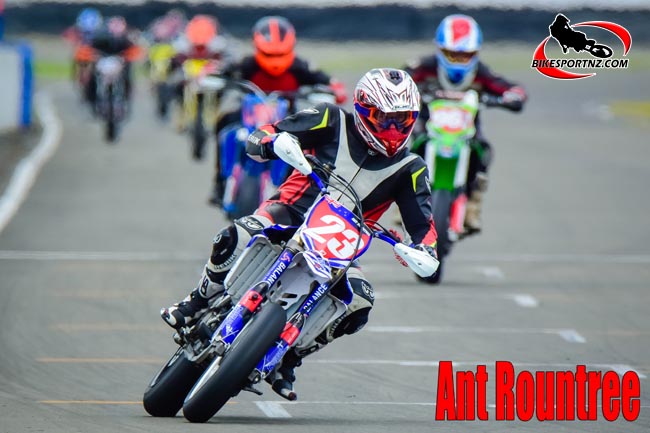 Hart has not been the quickest of the super motard competitors, that honour belonging to another former series winner, Whanganui's Richie Dibben (Honda C RF450), but crashes and mechanical gremlins have derailed Dibben over the past few seasons, while Hart has consistently finished at or near the front.
Hart won the super motard class title in this series in 2014 and last year too, so he certainly knows how to get the job done.
"I'm not resting on my laurels. I've been racing this sport a few years now and I know anything can still happen.
"I crashed during practice at Manfeild on Saturday and hurt my foot and then our first race on Sunday was red-flagged after another rider crashed, so it can be a crazy sport sometimes and it's not over yet.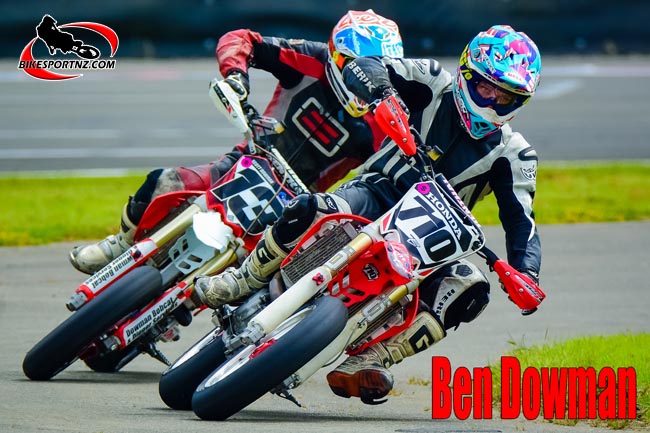 "Richie (Dibben) has been extremely fast all season and I'll need to do something special to beat him at Whanganui on Boxing Day."
Hart is 12 points ahead of Bulls' rider Ashton Hughes (KTM 450SX-F), with Dibben in third, 3.5 points further back, and he in the perfect position to claim the series outright … provided he can avoid trouble on the Cemetery Circuit on Boxing Day.
© Words and photos by Andy McGechan, www.BikesportNZ.com
Find BikesportNZ.com on FACEBOOK here