Regardless of what the weather might have in store for the Kiwi superbike community, the next few weeks are all set to sizzle as the annual Suzuki Series runs its course.
From relatively humble beginnings back in December 2008, the three-round series has grown in significance to such an extent over the past eight years that it now threatens to rival even the New Zealand Superbike Championships in terms of popularity.
The 2016 Suzuki Series kicks off at Bruce McLaren Motorsport Park near Taupo this Sunday (December 4), then takes riders to Manfeild for round two a week later, on December 11, before its traditional Boxing Day finale on the public streets of Whanganui.
Even just in terms of providing a forecast of where each season's national titles might end up, the Suzuki Series has become an ideal litmus test over the years, with series frontrunners and race winners typically going on, in the weeks that follow, to become national champions.
Riders such as Wellington's Sloan 'Choppa' Frost (pictured above), Whakatane's Tony Rees, Liechtenstein's visitor Horst Saiger, Glen Eden's Daniel Mettam, Taupo's Scotty Moir, New Plymouth's Hayden Fitzgerald, Whanganui's Jayden Carrick and Manukau's Toby Summers, to name just a few, will likely provide the acid to that litmus test.
Last year's breakthrough Suzuki Series winner was Suzuki rider 'Choppa' Frost, the 35-year-old refrigeration engineer later going on to win the 2016 New Zealand Superbike Championships, which he wrapped up with two races to spare at Hampton Downs in March.
Frost won the 2015 Suzuki Series ahead of Rees, with Saiger, the early leader in the series, slipping down to eventually settle for third overall and it is these same three riders, along with perhaps a half dozen others, who are expected to lead the charge again this time around.
"I'm absolutely looking forward to the Suzuki Series," said Frost.
"It's the start to a new season and you never really know who's going to turn up with the goods to win, but it'll be good to get the first race out of the way, so then I'll know where I stand.
"I've been on the bike quite a bit lately, although not in actual races, so I just don't know how well I'll go. But I've done some pretty good lap times and I'm feeling confident.
"I'm excited looking ahead to racing (Ireland's 2016 Isle of Man winner) Michael Dunlop on the Cemetery Circuit on Boxing Day. I know he's not doing the whole Suzuki Series, so that takes pressure off me a bit. But I'd still like to beat him in Whanganui."
One of the fresh names to look out for this season will certainly be 2016 national 600cc supersport champion Mettam, who has now stepped up from the GSX-R600 to the more powerful Suzuki GSX-R1000 superbike.
Still only 20-years-old and with a big future ahead of him, Mettam showed maturity beyond his years when clinching up the national 600cc title in March.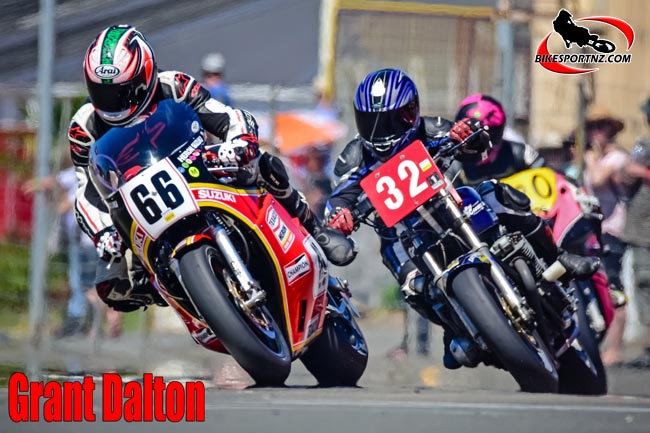 It will be that same degree of maturity that will be the backbone for his 2016 Suzuki Series campaign and for his 2017 national superbike title bid that follows between January to March.
"I've been racing bikes since 2009 and I've been on 125cc, 150cc and 600cc bikes. I'm ready now for the big bikes," Mettam said.
"I've ridden the GSX-R1000 a few times now, mostly at club days, and I think I'll be pushing for a top five finish this season. At the moment, it's all about me learning to ride the bike properly.
"It's just like riding the 600, only that everything happens a bit faster. You go quicker into the corners and the bike wants to wheel-stand coming out and throw me off the back. It's certainly exciting and I'm feeling quite comfortable on it now."
© Words and photos by Andy McGechan, www.BikesportNZ.com
Find BikesportNZ.com on FACEBOOK here