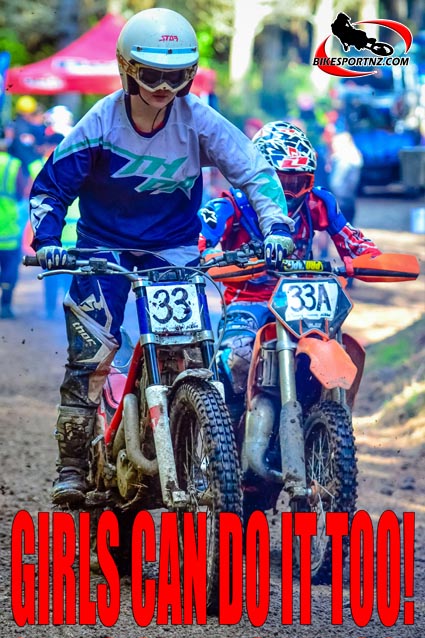 Dirt bike riding and racing – It's a real women's sport!
Here's the second of what we hope might become regular articles by BikesportNZ.com correspondent Jane Roberts, an accomplished dirt bike racer in her own right who frequently features in national-level competitions all around the country.
Take it away Jane …
Someone asked me the other day, "what does it take for a women to race in a man's sport?"
There is certainly a notion out there that dirt bikes are for men. I agree that the number of men compared to women riding and racing is one sided, but I firmly believe that it's a sport for anyone who wants it.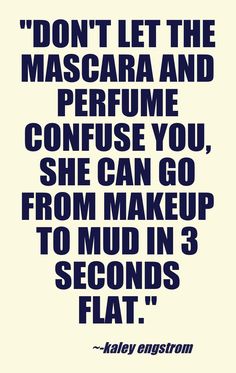 Don't get me wrong – this is not an easy sport.
There are times I have kicked my bike in frustration, been dirty and tired and asked myself why I do this.
But dirt bikes is one of those sports that keeps drawing you back – always tempting you to do better and try harder.
The rewards come from overcoming the challenges and learning about yourself. That and the fact that it is one of the most fun sports you can do possibly do.
By now you've probably figured out that I love dirt bikes and I love racing dirt bikes and while they can drive you nuts the rewards are immense.
As a woman rider I believe there are some key elements that help me to be successful.
These will differ for everyone. But for me they are courage, determination and self-belief. The fluffy things that no-one talks about very often.
1)     Courage – It really does take a lot of courage just to get yourself and your bike to the start line. Particularly in the beginning. It takes courage to line up against men and hold your own on the track and courage to keep on smiling regardless. But if you can get to the start line, you have won half of the battle.
2)     Determination – DO NOT GIVE UP! No matter how much it hurts, how slow you might be going, how hard it is, or how much further you have to go. No matter what, just don't give up. Grit your teeth, persevere and get it done. I guarantee you will not only be a better rider, but you will also become a better person. You become someone you can be proud of.
3)     Self-belief – developing confidence in your own ability. I believe women can do anything we want. Visualise yourself getting the holeshot, getting over that log, clearing that jump, getting through that mud hole and succeeding. Visualise yourself winning! Allow yourself to believe that you can do it.
You will notice that all of these things are about your attitude – your mindset. I haven't talked about strength/fitness, skills or technique yet.
While these are certainly important and get added into the mix, developing the right mindset is the essential ingredient for success.
There is a talented group of women riders spread right throughout New Zealand.
We love our sport and want to encourage more women to participate. We have a great network and support each other to get amongst it and be better.
We race hard on the track, but share a lot of fun, laughter and love.
We know what it takes to get out there and make dirt bikes a women's sport and have a bond based on respect for what we all do.
If you are a woman reading this and want to give this racing stuff a go, you are welcome to join us.
Contact me at janerobertsracing@gmail.com or on 0274172075 if you need some extra support!
Remember – "You can, you should, and if you're brave enough to start, you will!" – Stephen King.
Share your racing and riding pictures on instagram with #nzbabesonbikes.
With love, Janey x
© Main photo by Andy McGechan, www.BikesportNZ.com
Find BikesportNZ.com on FACEBOOK here