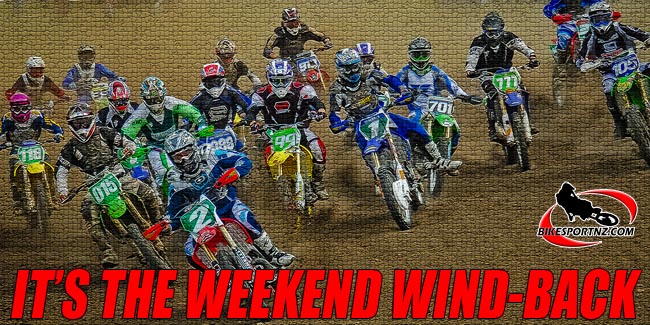 We here at BikesportNZ.com take literally thousands of photos at the dozens of events we travel to, but, the shame is, most never see the light of day.
So we have decided to trawl through our archives and dig out some of those shots that either have never been seen before or simply that rate among our favourites and deserve a second viewing … we are calling it our "weekend wind-back".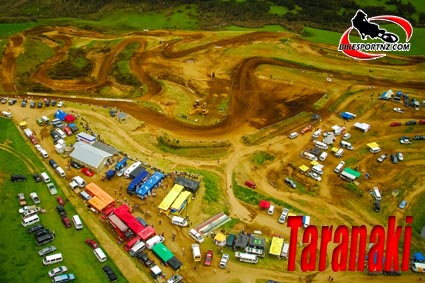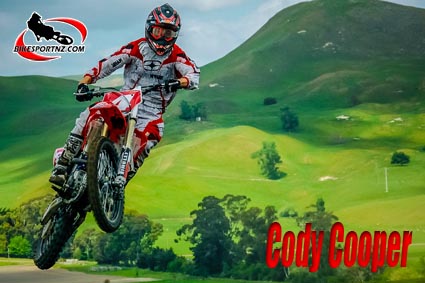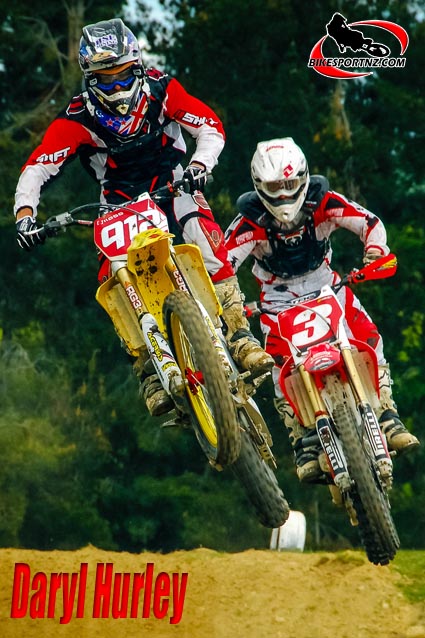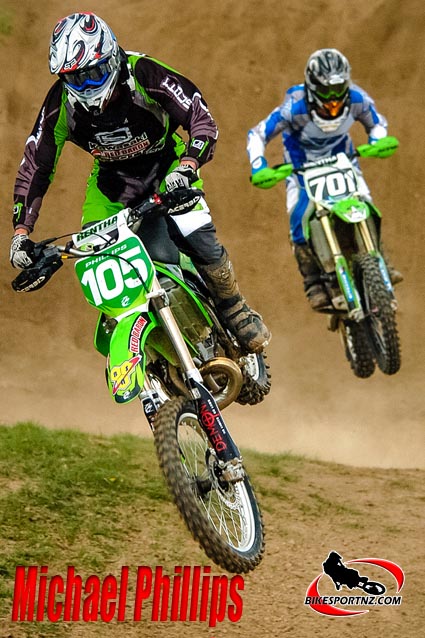 Our aim is not to embarrass anyone, but we are sure you'll all appreciate seeing these old snaps.
Today we have decided to feature a few snap shots from the New Zealand Senior Motocross Championships in 2007.
Among the riders featured here include Luke Burkhart, Cody Cooper, Katherine Prumm, Daryl Hurley, Michael Phillips and Damien King.
BikesportNZ.com was there, of course, right through the four-round series to record all the action and here is our press report from the nationals that year …
NZ SENIOR MX CHAMPS 2007
Taranaki's Shayne King signed off his outstanding professional motocross career with a flourish, prompting an appreciative home crowd to form a guard of honour as he left the track at the end of the day.
As the day dawned at the fourth and final round of the 2007 national motocross championships, at New Plymouth's Barrett Road Motorcycle Park course, the 37-year-old former world champion had only a flickering hope of taking away a trophy.
The Honda rider was a distant 28th in the 500cc class, a clearly impossible 201 points behind the series leader, Mount Maunganui's Cody Cooper (Honda), although he was so far behind only because he had not contested every race in this class.
And, in the 250cc class, he was fourth overall, 21 points behind the series leader, Hawera's Luke Burkhart (Suzuki).
But, as the sun and dust settled at the end of the day, King was, remarkably, on the podium in both classes. The 1996 500cc world champion was runner-up on the day in the 500cc class and was third overall on the day in the 250cc class.
It wasn't enough to win a title for himself – he wound up 13th overall in the 500cc series standings and third overall in the 250cc rankings – but, if he wanted to end his career with a bang, it was certainly an explosive send-off.
"The sport has been great for me. But now I'll concentrate on my family and my business."
Both the 500cc and 250cc races were thrown into turmoil when the respective champions-in-waiting crashed out of the event.
When Cooper tumbled during Saturday's qualifying (while mystifyingly riding a Honda CR125 in the 125cc class, in addition to tackling the 500cc class, "just for fun") and was rushed to hospital, the 500cc class title was thrown wide open, with the then runner-up man, Hawera's Daryl Hurley (Suzuki) thrust back into the picture as favourite.
Hurley wrapped it up with 2-2-11 results at Taranaki, his final outing a nail-biter after a rock wiped out his front brakes on lap one, and, despite crashing on three separate occasions, he fought his way back to win the title by just three points from a on-form Broxholme, the class winner on the day.
Meanwhile, in the 250cc class, Burkhart crashed heavily in the day's opening race and he too was taken to hospital. He did not return to the track and the way was clear for any three of his challengers to steal the crown.
In the end, it was Rotorua's Michael Phillips who took the title, thanks to conservative and mature riding, the Kawasaki man finishing 2-3-2 and winning the title by just eight points from the youngest of the Taranaki King brothers, Cambridge-based Damien (Yamaha).
Damien King had earlier succeeded in defending his national 125cc title, wrapping it up after the day's first 125cc race.
The women's class was, as expected, a walkover for women's world champion Katherine Prumm (Kawasaki). The Auckland 19-year-old was unbeaten at all four rounds of the series, often winning her races by nearly a lap over the second-best rider, Australian visitor Kristy Gillespie (KTM).
Prumm also raced against the men in the 40-rider 250cc class, finishing an amazing 12th overall.
© Words and photos by Andy McGechan, www.BikesportNZ.com
Find BikesportNZ.com on FACEBOOK here
Leading finals standings in the 2007 NZ Motocross Championships:
500cc class:
Daryl Hurley (Hawera, Suzuki) 246 points,
Peter Broxholme (Tauranga, Honda) 242,
Cody Cooper (Mount Maunganui, Honda) 216,
Nick Saunders (Taupo, Kawasaki) 172,
Nathan Brochtrup (Australia, Honda) 150.
250cc class:
Michael Phillips (Rotorua, Kawasaki) 255 points,
Damien King (Cambridge, Yamaha) 247,
Shayne King (New Plymouth, Honda) 237,
Brad Groombridge (Taupo, Kawasaki) 204,
Luke Burkhart (Hawera, Suzuki) 195.
125cc class:
Damien King (Cambridge, Yamaha) 285 points,
Justin McDonald (Christchurch, Honda) 212,
Michael Menchi (Waikanae, Suzuki) 204,
Jesse Wiki (Hamilton, Kawasaki) 195,
Mark Penny (Te Awamutu, Suzuki) 173.
Women's class:
Katherine Prumm (Auckland, Kawasaki) 300 points (maximum),
Kristy Gillespie (Australia, KTM) 250,
Letitia Alabaster (Raetihi, Yamaha) 219,
Nellie Knarston (Pukekohe, Kawasaki) 191,
Allison Pratt (Papakura, KTM) 155.