They are brothers and they are sporting rivals, but Alastair and James Hoogenboezem know only one of them can be champion this season.
The two Christchurch men have, between them, won every single race in the 600cc Supersport class at this season's New Zealand Superbike Championships and, as it stands now, one or the other of them will be crowned national champion for the first time at the fourth and final round of the series at Taupo this coming weekend.
The younger of the two sibling rivals, 22-year-old Alastair, is in the best position to win the title after he scored another hat-trick of wins at the third round of four at Hampton Downs, near Huntly, on Sunday.
He is now a massive 61 points ahead of his 24-year-old brother James, with only 75 points still available, at the final round at Taupo in just a few days' time.
Third in the standings after Hampton Downs is fellow Canterbury rider Cameron Hudson (Yamaha R6), but he is another 25.5 points further back and it would take a small miracle if he is to overtake James Hoogenboezem this coming weekend.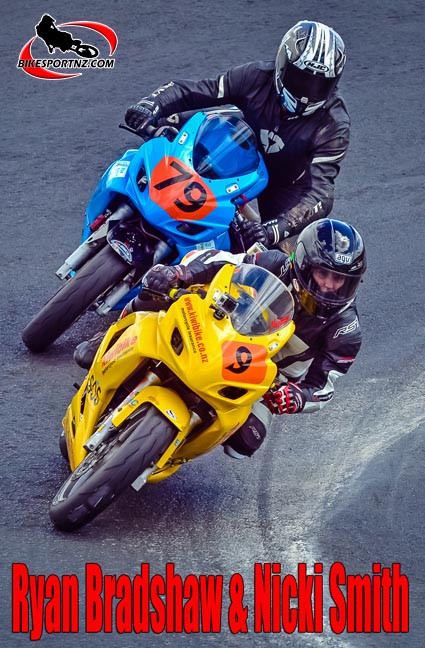 Whatever the outcome, it could be history in the making with this the first time in national superbike history that two brothers have finished 1-2 in the championships and, if their race winning form continues, it will also be the first time two brothers have won every race.
"I think I only need to finish fifth or better in the first race at Taupo to clinch the title," said Alastair Hoogenboezem.
"James is the only rider who could beat me for the title, so first or second is already in the bag for me.
"If the racing looks scrappy in the first race at Taupo, I'll ease off and settle for a top-five finish, but I really do want to be up front for my fans, family and sponsors. It's not a good look to be just cruising at the back.
"I knew I was fast enough to win this season, but you never know what luck might do too and you can never rule out the other riders like Cameron (Hudson), Rhys Holmes or Toby Summers. They are all very fast riders."
Meanwhile, in the Superbike class, defending national champion Dennis Charlett had a mixed bag of a weekend, crashing out during Saturday's practise session and forced to scavenge parts to get his Suzuki GSX-R1000 back out on the track for the racing that followed.
Christchurch's Charlett then finished an unaccustomed fifth overall for the weekend, but this was still enough for him to keep his spot on top of the championship standings as his main rival, fellow Suzuki star Jaden Hassan, from Auckland, crashed out of the final race of the weekend.
Hamilton's Nick Cole (Kawasaki ZX10-R) won the day but, because this was his only appearance in the series so far this season, he is not a title contender.
Australian BMW rider Linden Magee collected the superbike TT title for 2015 when he won the final superbike race of the weekend.
Charlett now leads Hassan by five points in the championship as they head to Taupo's finale, while another Christchurch rider, James Smith (Honda CBR1000RR), is third overall, 33 points behind Hassan.
© Words and photos by Andy McGechan, www.BikesportNZ.com
Find BikesportNZ.com on FACEBOOK here