It was a virtual start-to-finish win for Raglan's Jason Dickey at the second round of three in the annual Bel Ray Cross-Country Series at Naike, just outside Huntly, today.
The 20-year-old Kawasaki rider seemed unstoppable in the two-hour-plus senior race, comfortably finishing the day ahead of battling Honda duo Andrew Charleston, of Hamilton, and Rotorua's Scott Birch.
Auckland's Chris Power finished fourth.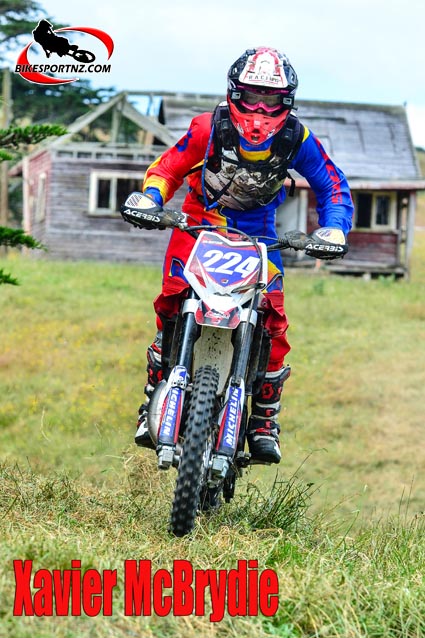 Meanwhile, Waimauku's Jake Wightman won the 90-minute junior race staged earlier in the day, leading home Hamilton's Luke Taylor, PioPio's Troy Miller and Cambridge BikesportNZ.com rider Ashton Grey.
© Words and photos by Andy McGechan, www.BikesportNZ.com
Find BikesportNZ.com on FACEBOOK here
Full story and more photos in your next issue of KIWI RIDER magazine.
Check back here on www.BikesportNZ.com during this week as we bring you more from the iconic event.