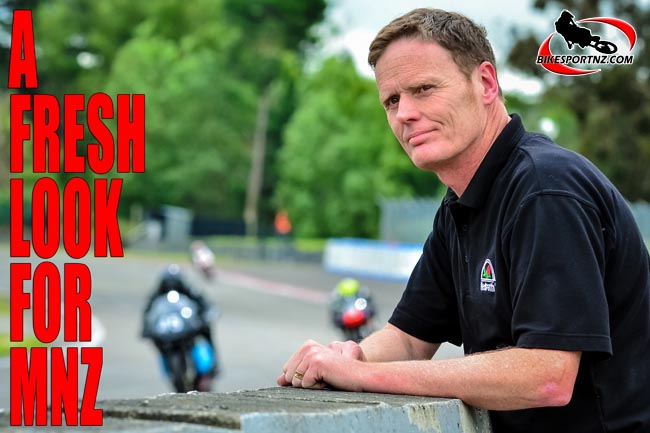 Motorcycling New Zealand, the governing body for motorcycle activities in this part of the world, has a new acting president.
He is Manawatu man Glen Williams.
The 52-year-old multi-time former national road-race champion takes over from long-standing MNZ president Jim Tuckerman, of Auckland, who voluntarily stood down from the position to accept a new appointment as Oceania FIM president.
Palmerston North businessman Williams, who is the director of Redpath Pacific, a company that supplies and builds horticulture and agriculture structures, is a four-time former national Formula Three motorcycle champion and he has a enjoyed a long and rewarding career in motorcycle road-racing.
He will be acting as MNZ president until the AGM midway through 2015.
The six-member MNZ board, which included Williams, convened a meeting last week and discussion over who among them would take up the role of acting president was the first item on the agenda.
The other five board members were Ray Broad, Carmen Davidson, Noel May, Dean James and Kevin Goddard.
"We had a good, healthy discussion and a resolution was reached to ensure that MNZ will continue to operate smoothly and members should not notice any disruption to their motorcycling activities or affairs," said Williams.
"I am looking forward to the challenge and to working in co-operation with my fellow board members."
Outgoing MNZ president Jim Tuckerman, 62, said: "New blood is good for any organisation and I'm sure everything will continue to run smoothly".
Meanwhile, in other developments at MNZ, general manager Vicky Simm vacates the Huntly office as she takes maternity leave.
Acting general manager during her absence is Waikato man Peter Arndell and he brings to the role his skills acquired as CEO at Waikato Bay of Plenty Football.
© Words and photo by Andy McGechan, www.BikesportNZ.com
Find BikesportNZ.com on FACEBOOK here