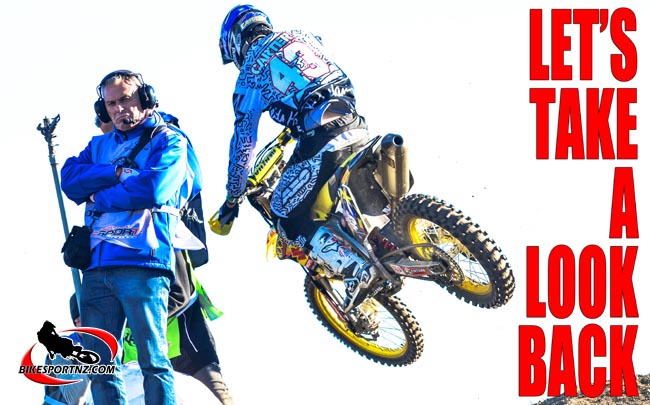 The champagne may have run dry, the disappointments eased, the bruises faded and the air horns long run out of gas, but last year's Motocross of Nations, held in Teutschenthal, Germany, was certainly one to remember.
Award-winning videographer Mikey Neale documented this immense day of action where Belgium ruled over the United States and the irrepressible Italians. Let's enjoy his video, below.
BikesportNZ.com was there in force too, with three staff members on hand to support New Zealand's trio of Rhys Carter (bike No.43) Kayne Lamont (No.44) and Cody Cooper (No.45), managed superbly by former GP star and many-time MXoN rider Josh Coppins.
© Photos below by Andy McGechan, www.BikesportNZ.com
Find BikesportNZ.com on Facebook HERE
Plus have a look at the best moments of the Motocross World Championships in 2013, plus another quick peek at the MXoN in Germany, courtesy Youthstream.
And here's an extra we thought you'd like …