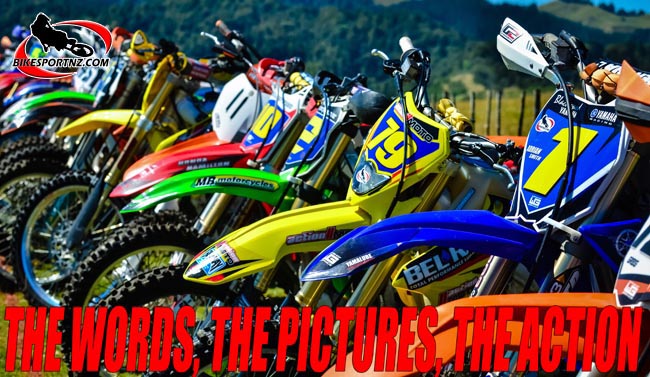 The multi-media crew from BikesportNZ.com was there to record the racing at round one of the New Zealand Cross-country Championships in Taranaki on Sunday.
The action was close and exciting and most of the usual suspects were at the front, although Suzuki's Brad Groombridge had a nightmare while running near the front, dropping off the track and down a bank, requiring four marshals and a length of rope to get him back on track.
He eventually finished a lap behind and in 30th place.
With only three of the four rounds to count and riders to drop their worst result, it's not over yet for the motocross star from Taupo.
Check back with BikesportNZ.com as we bring you news from the rounds to follow.
Rounds two, three and four of the national series will be held respectively in Huntly (on Saturday, March 15), Westland (Sunday, April 13) and Marlborough (Saturday, May 17).
© Words and photos by Andy McGechan, www.BikesportNZ.com
Find BikesportNZ.com on Facebook HERE